2 Tips to Help You Save for a Down Payment on a House
Posted by Sam Resnick on Thursday, December 2, 2021 at 5:01 PM
By Sam Resnick / December 2, 2021
Comment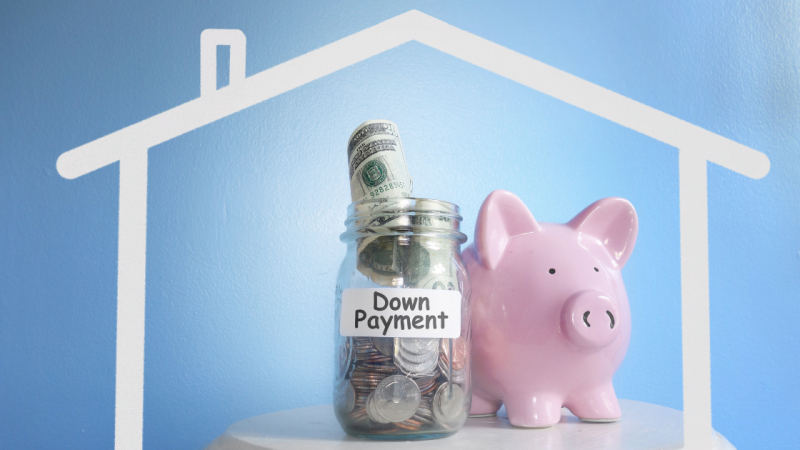 A down payment is often the one thing standing between renters and homeowners. The idea of saving up a minimum of 3-5% of the purchase price, may seem like a small amount to some, but when doing the math, even on a $450,000 home, saving 3% means that you'll have to have $13,500 saved up, in addition to additional costs associated with buying a home and moving.
As tempting as it may be to start saving immediately, one of the first things you need to do is ensure that you are debt free prior to beginning your savings and home buying plans. When applying for a loan your debts will be taken into consideration when it comes to your overall approval for a home loan, so by eliminating them first, you are not only increasing your approval odds, but you're also setting yourself up for financial success.
Putting down 3% is generally the minimum requirement, and many professionals will urge you to try and save 20% as a down payment instead, the reason being, once you put down 20% or more, you can often avoid paying for PMI, an additional fee that is tacked onto your monthly mortgage. Once you've decided what percentage you hope to have as a down payment, it's time to start saving! Take a look at these few tips to help make your house buying dreams a reality.
Update Your Budget
As much as you may enjoy your weekly outings, such as eating at your favorite restaurant on Saturday nights, or grabbing a cup of coffee in the mornings, setting a new budget is key in saving. For example:
Morning Coffee: $5 cup of coffee 5 days a week = $100 per month. Multiply that by two for a two-person household, and you'll have $200 per month in coffee expenses.
Weekly Dining: Grabbing lunch once a week = $15 on average and eating out on Saturdays with a cocktail =$40 totaling to $220 a month for a single household and $440 for a dual household.
Just with these two examples you could be saving up to $640 per month to help fund your down payment. Look over your budget closely to find what you can cut out.
Pause Retirement Accounts
As important as it is to plan for the future, sometimes this may require you to pump the brakes on your retirement account. While saving for a down payment disenroll from your retirement savings and then choose to re-enroll once your home has been purchased. If you're putting 3% of each of your paychecks into your retirement account, instead, pull those funds from each paychecks and set them aside for your down payment.
Just by using these two tips, you'd be amazed at how quickly you can start to save, and thus, find the home of your dreams.
If you're currently searching for a new home, are ready to sell your home and need a qualified seller's agent to assist you, or if you have any further questions regarding Boston Real Estate, please feel free to contact our office at any time.