3 Pros and Cons of Living in Boston
Posted by Sam Resnick on Friday, August 20, 2021 at 3:14 PM
By Sam Resnick / August 20, 2021
Comment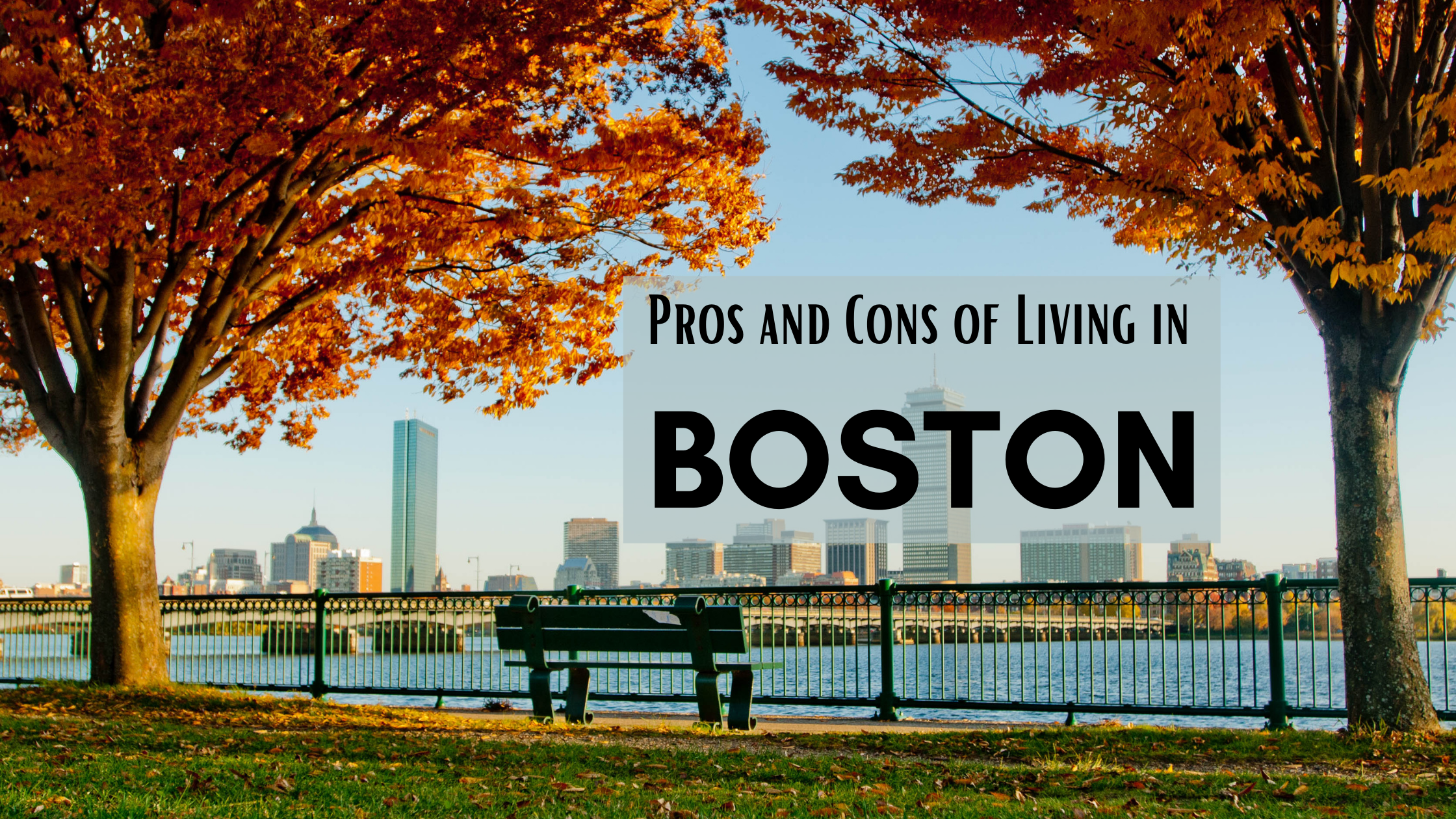 Calling iconic cities such as Boston home are dreams among many, however if you're considering moving into the Boston area, whether the downtown district or one of the surrounding suburbs, there is much to consider when choosing the perfect place to call home. As with all areas, there are a few pros and cons when it comes to living in Boston, and prior to beginning your house hunting, it is important to explore both the pros and cons so that you can be sure you end up searching in a neighborhood, or area, where you'd like to purchase Boston Real Estate.
Related: A Beginner's Guide to Living in the Boston Suburbs
Pros
Jobs – Boston is home to a large range of different employment opportunities which is why many people end up relocating to the city. With multiple different industries operating within Boston including Technology, Finance, as well as offices for well-known companies such as Google, Microsoft and Amazon, employment potential within the city is exponential.
Schooling – Arguably the best area within the U.S for both primary schooling as well as higher education, Boston education is among some of the best within the country. With high test scores, highly rated public schools, and a long list of private schools, charter schools, as well as Universities, community college, and satellite campuses, the list of schooling options both within and surrounding Boston is vast.
Walkability – Boston has an extremely high walk score of 82 which is the third best within the whole country. Walking is easily the most popular means of transportation within the city, whether for errands, occupation, or leisure, allowing locals to soak in the historic Boston scenery.
Related: How to Relocate to a Big City After Living in a Small One
Cons
Cost of Living – As with many cities, the cost of living is exceptionally higher within Boston than within other surrounding areas and states. The cost of living in Boston is actually more than 40% higher than other areas in the U.S. which is one of the main cons to calling Boston home.
Commuting – While Boston is often known as the city of commuters, commuting isn't necessarily easy. While there is public transportation available (see below) it isn't the best, and thus, if you are hoping to live and work in Boston, it's highly encouraged that you find a home in an area that allows you to walk or bike to work as traffic and public transport will add a long commute time to your day.
Public Transportation – Boston does indeed provide public transportation options for commuters of those wishing to visit the city from other suburban areas, however, it could definitely be improved. Using some of the oldest tunnels in the U.S for subway stations, repair is inevitable in addition to a confusing list of different lines. Studying the lines and pick up points is a must for those who hope to use public transportation to travel or commute within Boston.
If you're currently searching for a new home, are ready to sell your home and need a qualified seller's agent, or if you have any questions regarding Boston Real Estate, including the surrounding suburban areas, please feel free to contact our office at any time.