A Buyer's Guide to a Smart Open House Experience
Posted by Sam Resnick on Friday, March 25, 2022 at 10:28 AM
By Sam Resnick / March 25, 2022
Comment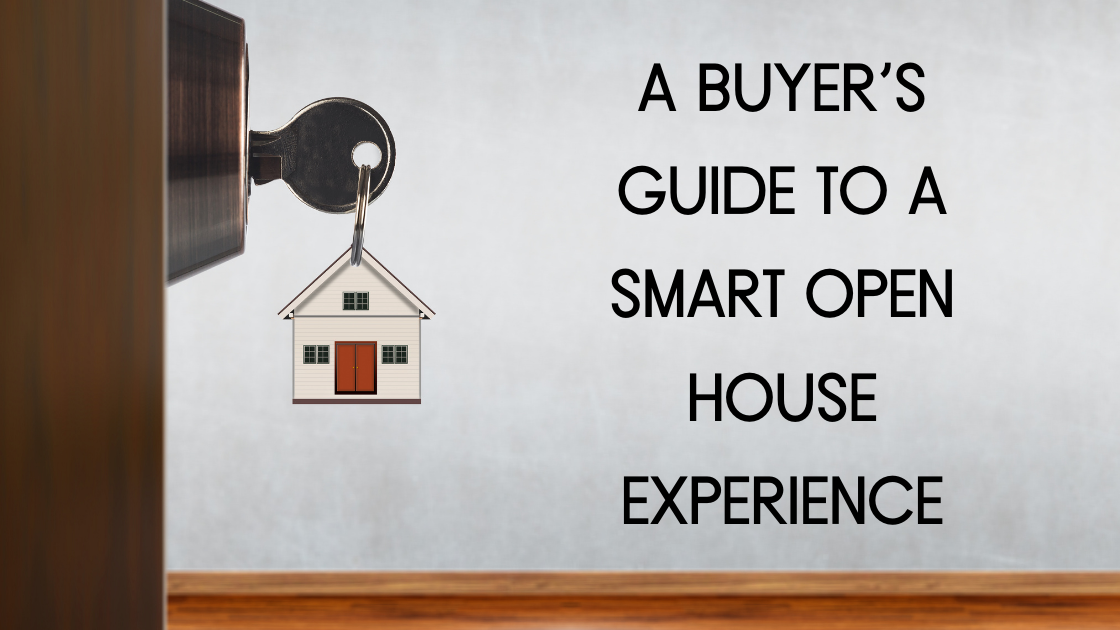 Open houses are the best opportunities to see homes looking their finest. However, as a buyer, you need to take the time to look beyond the white "show towels" and the plate of cookies to make sure there aren't hidden problems or issues that you didn't think to check for before making an offer on your dream home. Check out these suggestions for things to be aware of when first seeing a home you're considering purchasing.
Love at first sight
Falling in love with a home at first sight is great for the seller, but a smart buyer should avoid the panic buying mentality, so they're not saddled with a home that seemed like a good idea at the time but turned into a poor investment just a short time later. In today's market, buyers should be prepared to make an offer quickly if they love a home, and perhaps even be willing to waive the inspections, but only if they've completely satisfied themselves with a thorough review of the home which might only happen the first time, they see it at the open house.
Related: Buying One of Boston's Historic Homes
At an open house, buyers shouldn't forget that they are also making an impression on the sellers or agent and if there are multiple offers, that first impression might make a difference as to whose offer is accepted. Wise buyers can show they are serious by bringing preapproval documentation (but not necessarily prequalified documentation which just shows they could be approved for a loan) and being respectful and polite while touring the home. Asking for permission before taking pictures or moving furniture to take measurements shows consideration and helps make a good impression.
Take notes
Buyers should take lots of notes on both the positive and negative aspects of a home. Not only do notes help differentiate the home from other homes that have been viewed, they're also a good reminder for potential negotiations that might affect an offer price. It's also important to ask questions about the home's location, features, neighborhood, why the owner is selling, the age and condition of the HVAC and roof and other concerns.
Trust but verify
Regardless of whether it's a newly-built or pre-owned home that you plan to make an offer on, many of the following are important features to check or ask about: the age and working condition of appliances, checking in cabinets under sinks for leaks or signs of water damage or plumbing problems, working toilets, properly hung doors that open and close easily, working light switches and electrical outlets, floors and carpets in good condition, no signs of mold/mildew/cracks in walls or ceilings, windows that open properly and have undamaged screens, adequate storage space, working garage doors, peeking in the attic and the crawl space (if possible) for signs of water or pest damage and checking the condition of the home's insulation, noting the condition of the driveway and sidewalk, examining the health of the property's trees/yard/landscaping and checking the condition of the deck, shed, fencing, pergola and/or other outdoor features.
Related: Are You Ready to Own a Home with a Large Yard?
Can you live with it?
Be on the lookout for any aspects outside the home that might make it less desirable to live there, such as street noise, questionable neighbors or natural features like a nearby creek that is prone to flooding. Also beware of issues the homeowner might be hiding, like a mildew problem or damaged floor. And make sure you find out if the home is part of an HOA and if you can live with all the CC&Rs. Finally, don't be discouraged if the sellers tell you they have already had some "serious offers." Even if that claim is true, the offers might not result in a successful sale and your offer may end up being accepted.
If you're currently searching for a new home and need a trusted agent to help you navigate the market and open houses, are ready to sell your home and need a qualified seller's agent to assist you, or if you have any further questions regarding Boston Real Estate, please feel free to contact our office at any time.