Be Careful of These Mistakes with Rent to Own Homes
Posted by Sam Resnick on Thursday, November 10, 2022 at 2:45:09 PM
By Sam Resnick / November 10, 2022
Comment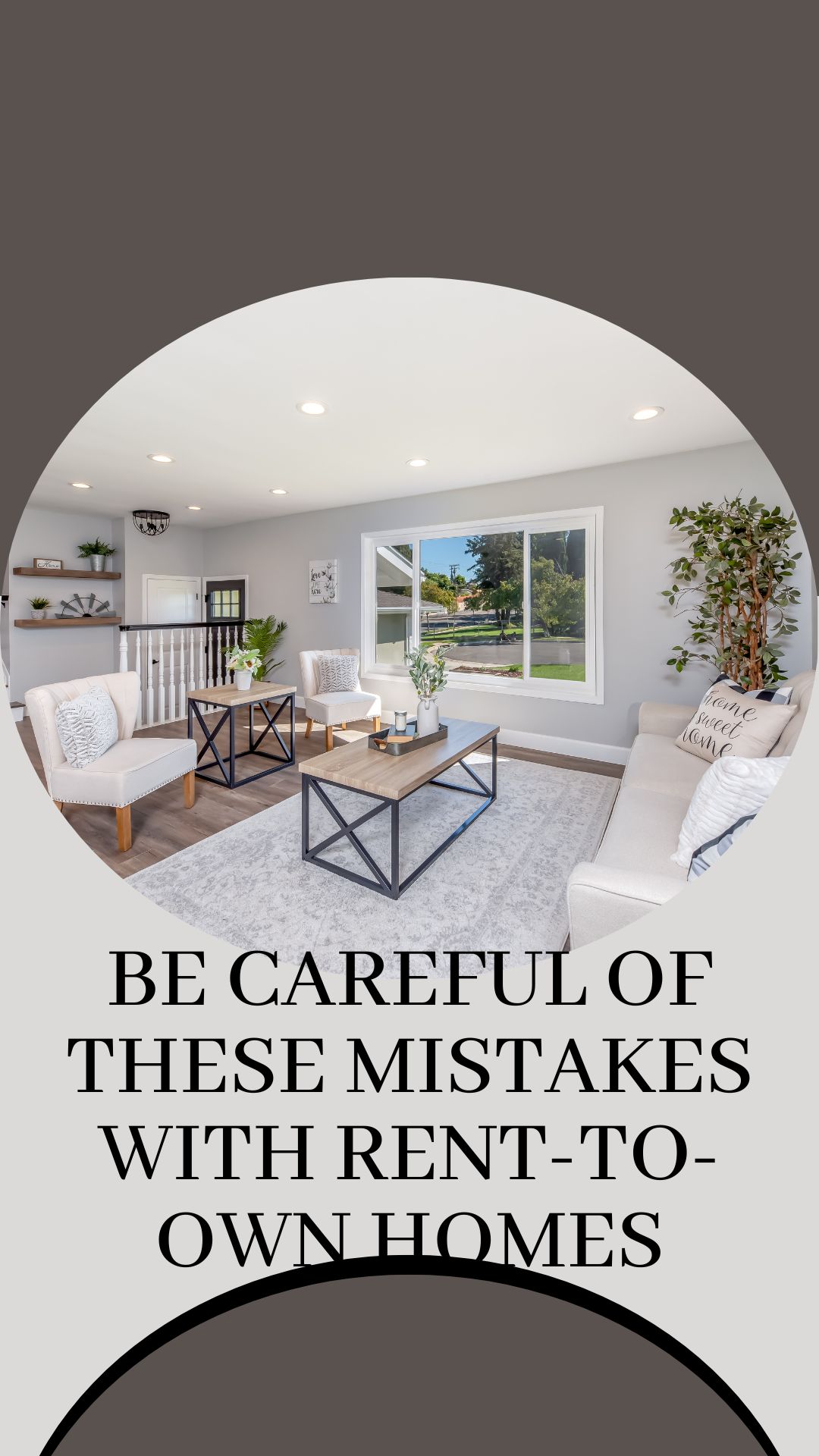 With mortgage rates on the rise home buyers are looking for alternative ways to help finance a home purchase. One method that is becoming more popular is to look for a rent-to-own home or lease option.
How a rent-to-own home works
The tenant and the landlord set up a contract where the tenant will pay the owner an agreed-upon monthly rent price and the property owner will set aside a portion of each monthly payment to use for the down payment on the purchase of the home.
The amount set aside for the down payment can vary depending upon the specific contract that both the landlord and tenant agreed to. Once a sufficient amount of money has been set aside for the tenant to make a down payment, the tenant will have the opportunity to purchase the home with a traditional mortgage loan.
It is good to know that there can be extra fees associated with this type of home purchase. It is not uncommon for a landlord to charge what is called an option fee. That most standard option fees are between 2 and 7% of the home value. This is used as a concession for holding the house and renting it to the tenant instead of just selling it to the next available buyer.
Things to be careful of with a rent-to-own home
Not seeking professional advice
A majority of home purchases in rent-to-own situations often take place directly between the landlord and tenant. This means that contracts are agreed-upon without the professional oversight of a real estate agent. Unless you are well-versed in real estate contracts it is always in your best interest to have a trusted real estate agent that makes it their job to know all about this stuff on your side.
Feeling it is your only option in a desperate situation
If you have been searching for a home for some time and are discouraged by the continued limited amount of homes for sale and are worried about rising interest rates you may be enticed by a rent-to-own option. Some rent-to-own homes might even come into bidding wars in highly desirable areas making a buyer feel even more pressured to take the option.
If you are opting for a rent-to-own home because you have no other options you may want to put a pause on committing to it to make sure you are really assessing if this is a good fit for you.
Passing on standard homebuying practices because of the situation
Even though you are not buying the home as soon as you move into it, that does not mean you should waive standard items that happen during the due diligence process of a home sale. When you go over the initial rent-to-own contract make sure that you communicate you would like to have the home inspected, appraised, etc. You want to make sure that when you purchase the home you're getting a solid product just as with any other home purchase and you have the right to include these in the contract.
Make sure there is provision for walking away if the deal falls apart
Give yourself permission to walk away during any part of the process. If something does not seem right don't pressure yourself into sticking with the deal because you want a home or the landlord feels like you are wasting their time if you back out.
Be prepared to respectfully advocate for yourself in this deal. When it comes to buying a home you want to make sure you are doing all of your homework and reading every word of the contract and knowing exactly what you were getting into. Purchasing a home is one of the biggest purchases most people will make in their lifetime.
For more action on purchasing a home in Boston and surrounding areas please contact us anytime.