Boston City Council Approves Rent Cap Proposal on March 8, 2023
Posted by Sam Resnick on Friday, March 10, 2023 at 2:45:09 PM
By Sam Resnick / March 10, 2023
Comment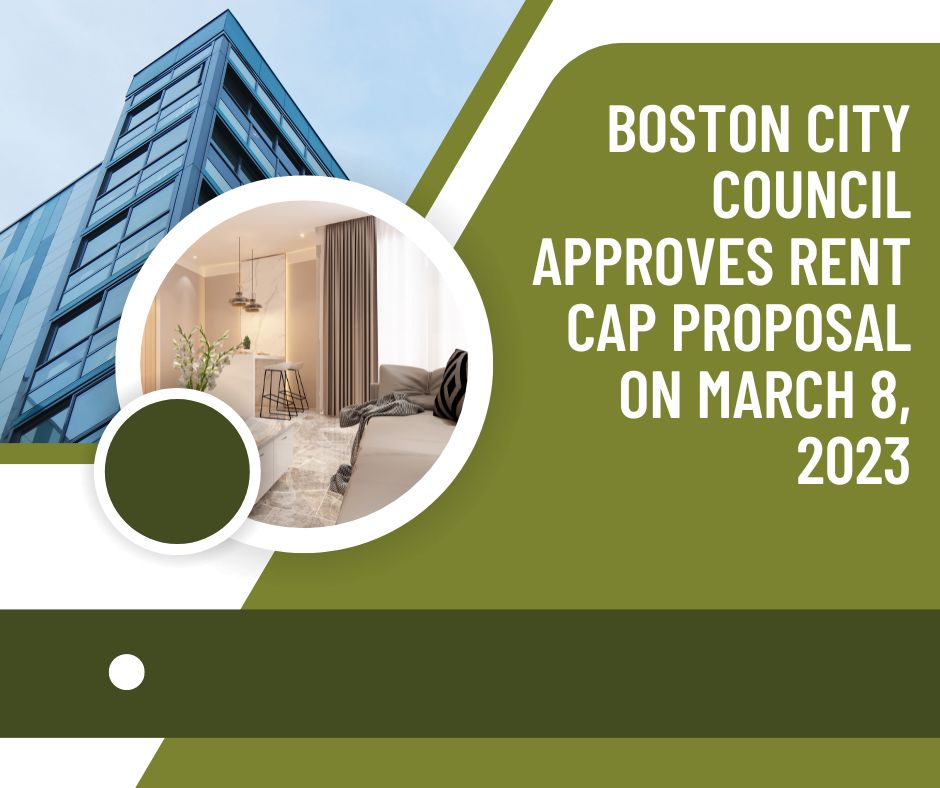 On Wednesday, March 8 2023 the Boston City Council members took a vote on the approval of a proposal made by Mayor Michelle Wu to cap rent prices in an effort to give attention to rapidly rising housing costs and keep more Boston citizens in homes.
Boston's Home Rule Petition
The proposal made by Boston's mayor is called the Home Rule Petition. It communicates that the maximum allowable annual rent increase should now be based on the current changes in the consumer price index plus 6%, with a max out of 10%. The amount of increase would be permissible at whichever is lower.
In addition to regulating rent price increases, the proposal also covers regulations like protections for what is a permissible means of eviction such as not making rent payments.
Council Members Hear from Boston Renters
The new rent cap proposal was voted for with overwhelming approval. Many of the council members shared with local news outlets that their decisions to vote for the proposal were partly from hearing testimonies of Boston renters dealing with rent increases of 100% or more. Council members also received several calls from renters stating they are looking at increases they cannot afford.
Bostons Rent Prices are at the Top of the Charts
One of the largest real estate websites Zillow has shared information that the Boston metro area holds the fifth most expensive area to live in the country. Numbers show that rent prices in Boston have increased in the past year by 8.1% on average. Council member Gabriella Coletta says that rental prices have increased by 22.7% since the year 2011.
Still, Some Oppose the New Rent Cap
Those in opposition to the new proposal retort that they believe making these rent control measures will lead to higher prices for rental housing not subject to the new rental control proposal. These rental units would include any owner-occupied multi-family units with 6 or fewer individual homes and new apartment buildings built for the first 15 years after a certificate of occupancy.
They feel that this will be a harsh and hard impact on rental owners that do not own large properties, such as retirees trying to fund retirement. They also have concerns that it would lead to less construction of new affordable housing apartments in trade for the ability to construct non-regulated buildings. They are also concerned it could put pressure on landlords with smaller properties to keep rents low in competition with rent-capped properties and cause them to let go of some maintenance to keep costs in check.
The Proposal is Not Law Yet
The proposal still needs to make it to the state lawmakers and get approval from the state legislature due to the public vote in 1994 when Massachusetts registered voters approved a ban on rent control statewide.
For more information on finding affordable rental properties in Boston, please contact us any time.