What Buyers and Sellers Should Know About Real Estate Attorneys
Posted by Sam Resnick on Tuesday, July 6, 2021 at 3:42 PM
By Sam Resnick / July 6, 2021
Comment
If you're thinking about buying a house, considering the pros and cons of renting vs buying, or if you're getting ready to sell a house or a property, you'll need an experienced team of people by your side to ensure a smooth transaction. One key player in the world of home buying and selling is a real estate attorney, but do you always need one for every transaction? These legal professionals are here to make sure that your best interests are in mind when purchasing or selling a home. Read on to learn more about what real estate attorneys do, when you may need one, and when you might not.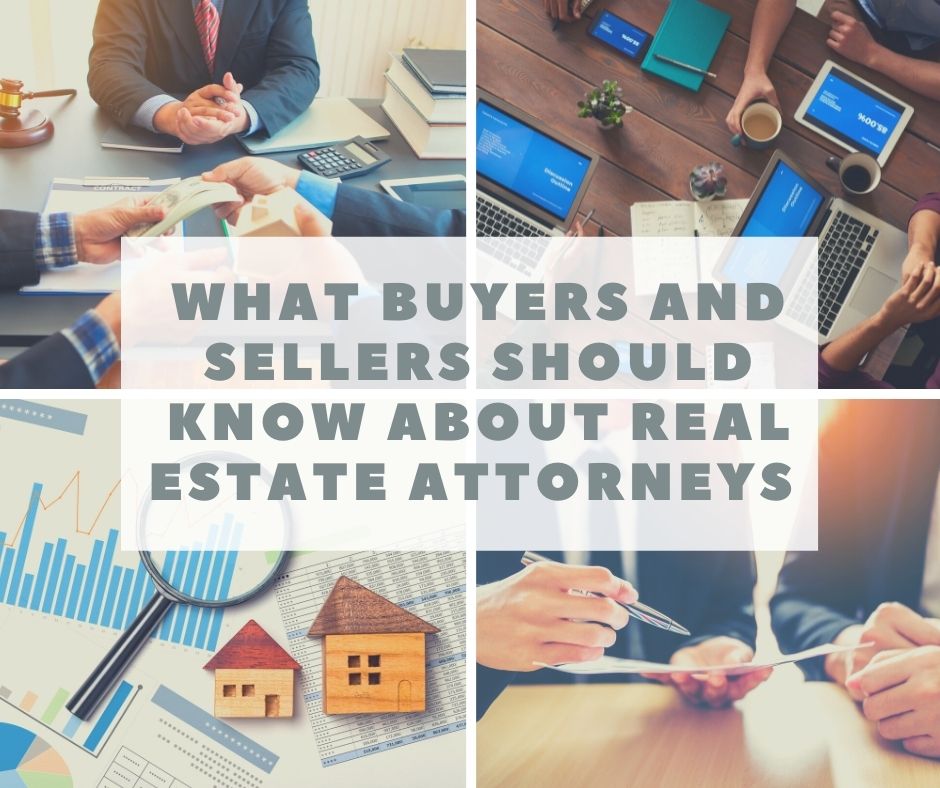 What a Real Estate Attorney Does
Real estate attorneys, or real estate lawyers, are licensed to practice law in your state, and they specialize in handling specific real estate transactions. These pros are familiar with the ins and outs of home buying, and they can represent you as a buyer, a seller, or they may even represent your lender. Some states require attorneys to be present at closing. In most cases, the real estate attorney is there to represent the buyer's lender and not the individuals involved in the transaction. However, if you need someone to represent your interests in a more specific situation, you'll want to hire one yourself. Certain states require these lawyers to be present while others don't, so check with your real estate agent or lender to confirm. Most real estate attorneys charge by the hour, and rates can vary between $200 to $300 per hour or more, while others may charge a flat fee due at closing.
When You Will Need a Real Estate Attorney
There are several reasons why you'd want to hire a real estate attorney, the most important being that they'll provide you with exclusive representation. The lawyer you hire will be there to protect your interests and represent you throughout the transaction so that you can buy or sell your home confidently. Another reason to hire a real estate attorney is that they typically provide their services at a fair and reasonable cost. It's a smart way to protect yourself without having to spend a lot of extra cash. Finally, when you hire a lawyer for your real estate transaction, you'll have peace of mind. These professionals are there to ensure that you're making the right choices every step of the way so you can invest your hard-earned money in complete confidence.
Purchase contract review. Real estate contracts are filled with legal jargon that can be confusing for buyers. While real estate agents are there to help you complete a purchase contract, an attorney can help review the terms more closely to ensure that everything looks correct. Make sure you let your attorney know when you're closing so they have plenty of time to prepare and review the contract before it's finalized. This will help you avoid possible problems later and will help to ensure that the contract terms are favorable to you.
Closing disclosure review. Closing a real estate transaction involves a ton of legal paperwork. A real estate lawyer can help buyers and sellers go over this information to make things clearer to all parties. For example, your attorney can help to negotiate repairs, examine financing terms, or review the title to confirm that everything looks the way it should before both buyers and sellers sign on the dotted line.
More: Top Questions for Buyers and Sellers
Other Less Common Reasons Why You'd Need an Attorney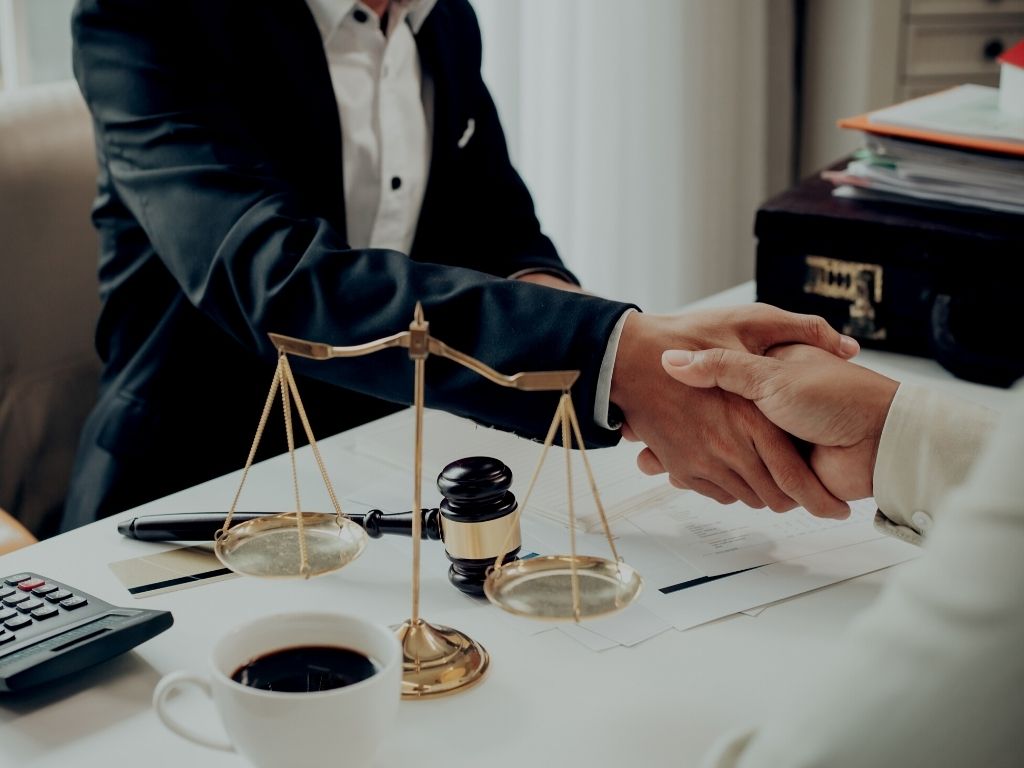 Most people use real estate attorneys to help with closing, but here are a few other less common reasons why you may need their help.
Buying or selling in another state. You might need to hire an attorney if the state you're buying or selling a home in requires it, even if your current state does not.
Divorce settlement. A real estate lawyer can review divorce documentation regarding the spousal home to ensure that the proper transfer is done during a divorce settlement.
Property with liens. If you're buying a home with a lien on the property, an attorney can ensure that your title will be legally transferred and cleared once the transaction is complete.
Auction. Purchasing a home at auction requires a professional to help make sure you're getting a fair deal and that you're legally protected per the current laws.
Purchase from a bank. Buying property from a bank (like a short sale or foreclosure) is a special type of sale that should involve the help of an experienced real estate attorney.
Reasons to Not Hire a Real Estate Attorney
You don't always have to hire a real estate attorney, especially if your state does not require you to. If you don't have the extra money and your home purchase is fairly straightforward, it's not a must that you have a real estate attorney involved in the process. You can save the money you'd spend on a lawyer and put it toward your down payment or an emergency fund instead. Sometimes lawyers may nitpick a real estate contract to the point where it jeopardizes the sale. You don't want to get involved in a long legal battle when you're moving to a new house, so weigh the pros and cons before you decide if hiring one is the right move for you.
Questions to Ask a Real Estate Attorney Before Hiring
Before you hire a real estate attorney, be sure to ask the following questions.
What are your rates and fees? Always make sure that you get attorney rates and fees in writing. Shop around to find a lawyer that offers the best services at the lowest cost whenever possible.
What is your availability? In a busy real estate market, attorneys might not have time in their busy schedules to attend your closing. Make sure that your attorney is available for your closing date, and that they're reasonably accessible whenever you have questions or concerns.
What type of experience do you have? Don't be afraid to ask the attorney how many transactions they advise clients on each year. This will give you a better idea of how experienced your attorney is and how popular they are with other clients.
What is your process like, and how will you be involved? Find out exactly how your attorney will help you and what they do to protect your interests. Ask them what the process is like and if they're going to be able to give you the amount of help you need to proceed with confidence.
Main Differences in State Laws Regarding Real Estate Attorneys
Every state has its own unique real estate laws regarding whether or not an attorney is required. In most states, real estate agents are licensed to help you with things like the purchase contract, but they cannot give you any official legal advice. For example, New York state and Massachusetts only allow lawyers to prepare home purchase documents, perform title searches, and close on transactions, so you'll need to hire one there. In other states, it's completely up to you whether or not you'd like to enlist the help of an attorney. Check with your agent or lender to find out if a real estate attorney is required and when.
What You Should Know About Real Estate and How it Works
Attorneys and real estate agents are there to guide you during the home buying or selling process, but ultimately, it's up to you to understand how to buy a house and how real estate transactions work. Do some research and get to know the market in your area to help you make a sound decision. Remember, any time you buy or sell a property, the financial repercussions will always fall back on you. The more you know about how real estate works, the more confident you'll be when it's time to move forward.
Real Estate Agent vs Real Estate Attorney
Here are some important differences between a real estate agent and a real estate attorney that you should know.
How real estate agents are paid. Real estate agents get paid by commission, which means that they'll get a certain percentage of the profits once a home sells. Your agent doesn't get paid until the transaction closes, so it's in their interest to make things go as smoothly as possible, however, they cannot represent you legally when it comes to contract signing or negotiations.
Conflict of Interests. A real estate agent has a financial interest in making sure that the deal is completed. An experienced agent should not let their commission interfere with giving you good advice. However, some agents may urge you to buy a home now and bid high, even if you're not sure about making the purchase. They could also recommend home inspectors that pass homes without looking for real problems and could compromise your interest in other ways if they're dishonest.
Why you should not use the seller's agent. It's always best to use your own buyer's agent in a real estate transaction to make sure that your interests are protected. An agent that represents both parties likely won't keep your best interests in mind, since their main goal is to ensure that the deal goes through. Always choose your own agent when buying a house to be sure that you have a professional who's on your side.
Whether you're buying or selling a home, a real estate attorney can be an important asset in the transaction. Make sure you research several local attorneys and get referrals from family or friends whenever possible. With the right experienced lawyer by your side, you can sign your closing paperwork and feel great about your new home.
Originally posted on Inspectionsupport.com