Buying a New Home? Leave These 4 Repairs to the Pros
Posted by Sam Resnick on Tuesday, June 14, 2022 at 11:53 AM
By Sam Resnick / June 14, 2022
Comment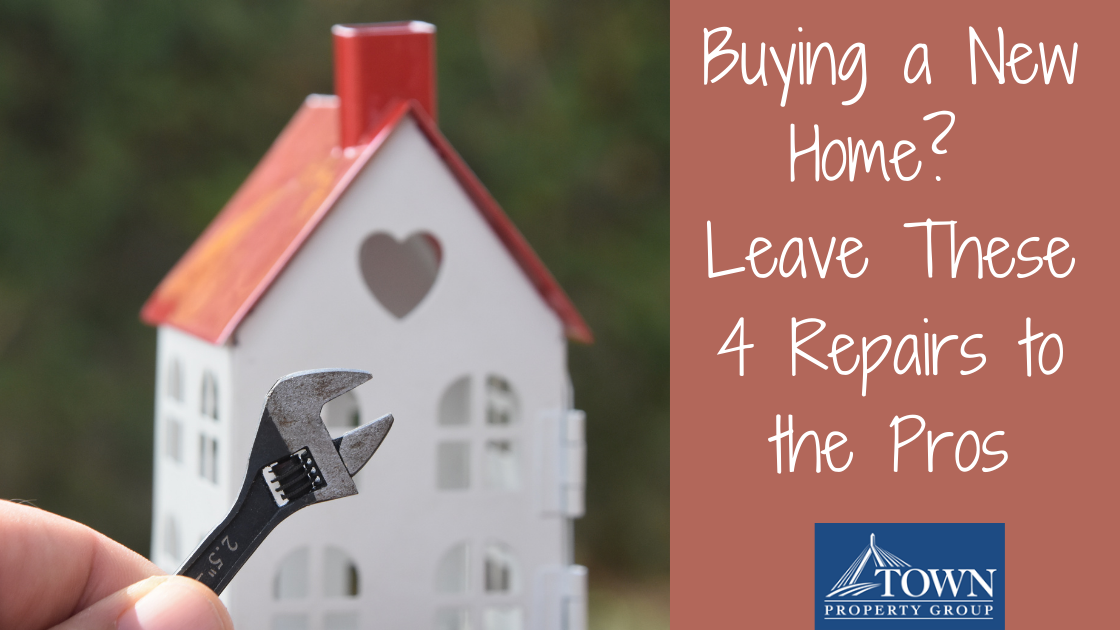 Whether you're in the process of buying a new home or you've been a homeowner for some time, chances are, you have some home maintenance to take care of. Whether small things such as Spring cleaning, or larger ticket items, it can often be difficult to decide which maintenance tasks to leave to the pros and which you can tackle yourself. Even if you have a DIY attitude, it's generally best to leave these 4 tasks to the professionals.
Related: How to Budget for Home Maintenance
Electrical
Electrical is easily one of the most confusing repairs and if not done properly, can cause severe damage to your home's wiring and in some cases, electrocution. Electrical is not something that should be messed with regardless of how handy you may be.
Roofing
Roofing is often thought of as one of the most expensive home repairs, and thus, it isn't something that you want to mess with. Whether it's a small leak, a patch, or a new roof entirely, leave the roofing to experienced professionals. Not only does this ensure that the roofing materials are installed correctly, but it also limits the potential for accidents as roofing involves heights, ladders and a lot of equipment.
Plumbing
Plumbing is another area of your home that requires a professional. One wrong twist of a wrench and you may find yourself with a burst pipe or a water leak, both of which can cause water damage to your home, and in some cases, lead to mold growth. Plumbing can be tricky, even for those experienced in the field and is much more meticulous than you may think, make sure to do your research and hire a reputable professional.
Related: The Cheapest, Simplest, and Best Home Improvement
Structural
Dreaming of an open concept? Dream away, but don't swing the sledgehammer. Many walls may be load bearing, meaning that the structure of the wall itself plays a vital role in the structure of your home and by knocking it down you can cause extreme structural damage to your home. Hiring a pro to examine the structure of your home, determine which walls are load bearing, and make a plan to ensure that the structure of your home stays intact both during and after the removal of a wall.
If you're currently searching for a new home, are ready to sell your home and need a qualified seller's agent to assist you, or if you have any further questions regarding Boston Real Estate, please feel free to contact our office at any time.