Can the Same Real Estate Agent Represent Buyers and Sellers?
Posted by Sam Resnick on Thursday, February 10, 2022 at 11:03 AM
By Sam Resnick / February 10, 2022
Comment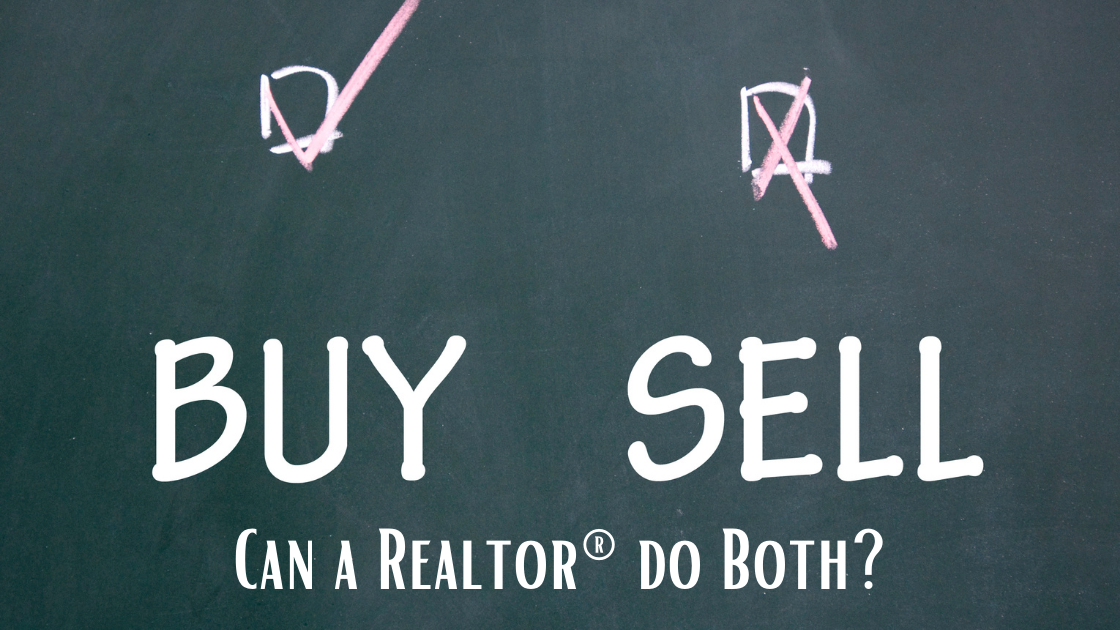 A common question that floats around the real estate world is if agents can work with both buyers and sellers, or if you need to hire a different agent pending on your needs. While surprising to some, there is a large handful of homeowner hopefuls as well as sellers who believe that agents can only specialize in one side of real estate. As with many things in life, while agents may prefer to work with buyers vs. sellers and vice versa, that doesn't mean that they are only qualified to work with one party and most agents are highly knowledgeable and able to represent both sellers as well as buyers.
Related: 4 Red Flags When Hiring a Real Estate Agent
In some instances, you may be interested in selling your home and buying one simultaneously, while this isn't an easy task to achieve, when choosing a realtor®, you want to ensure that they are comfortable and able to help guide you through both the selling and buying process, as an extra bonus, try to find an agent who has worked with other seller/buyer combos in the past. It's important to remember that even though an agent can represent both buyers and sellers, your agent should embody the qualities, qualifications, connections, and knowledge that suit your specific real estate needs. For example, if you're planning on buying out of state, using a local agent might not be in your best interest as more local agents have a better knowledge of the area and local market. Regardless of if you plan to buy or sell real estate, hiring an agent who is skilled and experienced is key in leading you to a successful purchase or sale.
For Buyers
When representing buyers, you should search for an agent who is very personable and willing to negotiate on your behalf, unfortunately in today's market, it's often about your connections in addition to your offer, and thus, choosing an agent who maintains healthy connections in the real estate market can often work to your benefit. It's no secret that the real estate market has been highly competitive as of late with many listings entering into bidding wars and finally selling for well above the list price. Because of this, not only should your agent have the knowledge needed to help you generate, write, and place an offer, but now more than ever, the ability to negotiate is vital in leading to a successful sale. Additionally, while many buyers are willing to offer well above the list price, your agent should maintain ample knowledge of the local market to help protect your investment and educate you on the property's value to keep you from overpaying.
For Sellers
Unfortunately, with the seemingly endless seller's market, many agents, as well as sellers have gotten lazy with their listings assuming the home will sell with minimal to no effort. However, this couldn't be further from the truth. Even in a seller's market your agent should treat your sale as a priority using multiple avenues of marketing, from online listings and hosting open houses, to personal networks, etc. all to ensure that your listing receives ample traffic. The knowledge of the local market is essential in representing sellers as an agent should value your home according to your specific market, help set a list price that is suitable for your neighborhood, and upon receiving offers, help guide you through any counteroffers that need to be made, as well as share their thoughts on if you should offer credits, etc.
Related: The Importance of a Tech Savvy Real Estate Agent in Today's Market
Take Away
While the short answer to if an agent can represent both buyers and sellers is yes, make sure to consider all of the qualifications needed in a great realtor® so that whether you pan on buying or selling real estate you have an expert to help guide you through the process.
If you're currently searching for a new home, are ready to sell your home and need a qualified seller's agent to assist you, or if you have any further questions regarding Boston Real Estate please feel free to contact our office at any time.