Can You Have a Co-Signer on an Apartment Lease?
Posted by Sam Resnick on Tuesday, March 21, 2023 at 5:52:36 PM
By Sam Resnick / March 21, 2023
Comment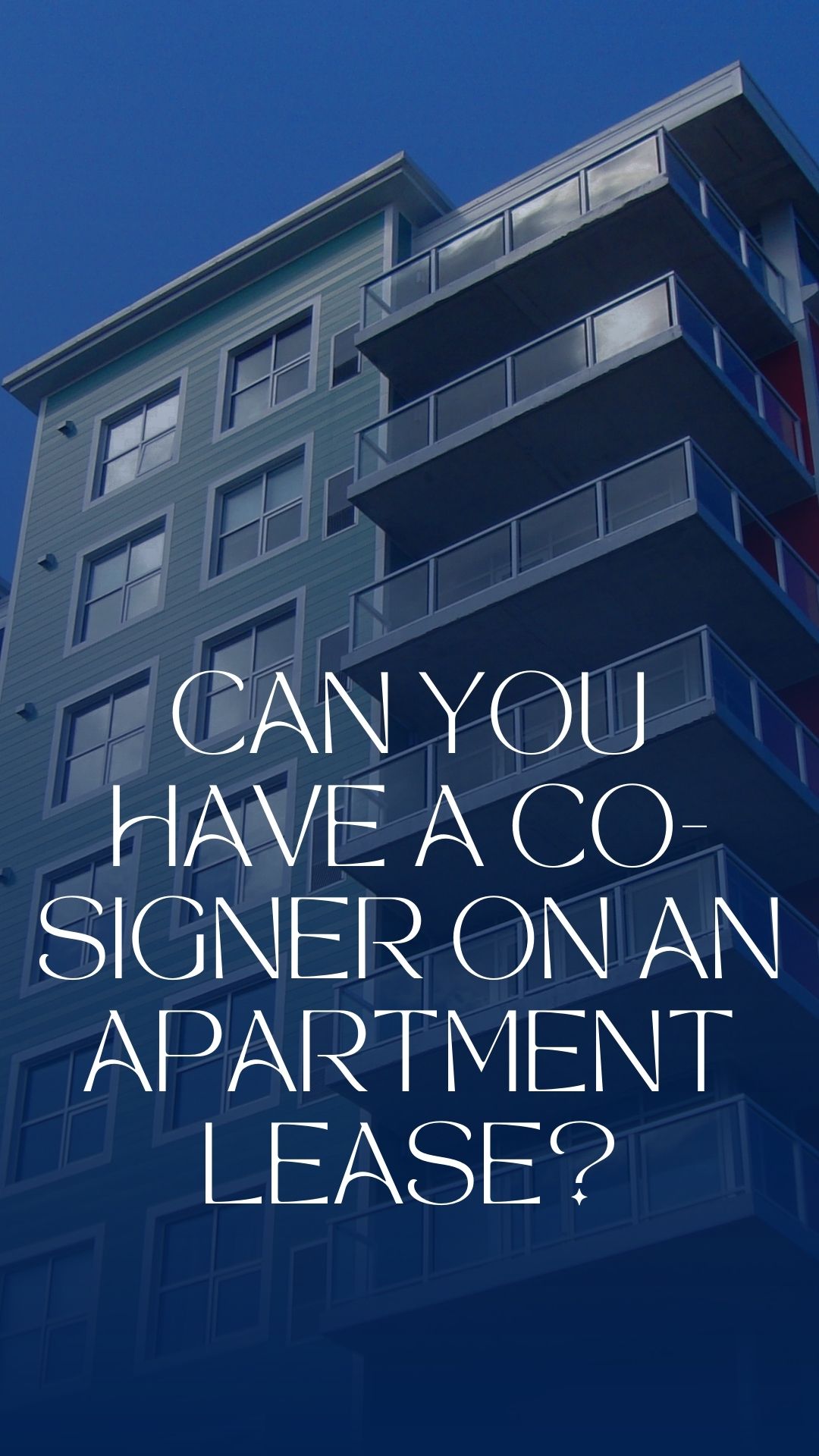 As rents increase rapidly all across the country, especially in large metropolitan areas like here in Boston some Boston renters are looking at the possibility of having someone cosign their apartment lease with them to get into a good apartment home.
What a cosigner is
When it comes to cosigning for an apartment lease it is much the same as a cosigner for any other type of financial responsibility. The cosigner will sign the legal documentation with the actual leaseholder and understands that they are taking on the legal responsibility outlined in the lease agreement along with the main leaseholder. This can include keeping the property in good condition as well as making sure all rental payments are made on time.
They are putting their name down as a way of saying they believe in the main leaseholder and are standing up for them in a way by being willing to say they will risk being financially liable on the main leaseholder's behalf should anything happen.
Reasons a renter may need the help of a cosigner
There are several reasons that a renter might need the help of a cosigner to help them qualify and lock in a lease on an apartment property. The most common is that the renter may not have what seems to be the most ideal financial stability to take on the responsibilities of paying for and taking care of the rental property in the eyes of the landlord.
A cosigner is someone that can stand with you and help ensure a landlord that you will be responsible for your rental duties as a lessee. They are willing to end up being financially responsible if you are unable to uphold any of the responsibilities of the lease. They most likely will be someone that has an ideal credit check, employment verification, background check, and more than enough financial means. They will undergo the same vetting process or qualification process that the main leaseholder will to determine these items.
Tips for finding the right cosigner on a Boston rental
It is important to find a cosigner on an apartment lease that is trustworthy and will not come up missing should you need their help at any point during your rental in the middle of your lease agreement. Here are some tips for finding a trustworthy rental cosigner
Make sure it is someone you know well
You don't want to pick just anyone to help hold you up in a very important responsibility. A reputable cosigner should be someone that you know very well and have known for some time. It should be someone that has proved themselves dependable in many areas of their life. It is not just having enough money that qualifies someone to be a good cosigner.
Clearly communicate all of the needs and obligations
Be open and honest and upfront with why your potential future landlord is asking about a cosigner for the property. Let them know the reasons that they gave you and why this person seems to fit that gap in your life. Let them know what the financial obligations will be and what they are signing on to be responsible for even though you don't plan on falling through. Also, let them know that they will have their credit checked which can put a temporary hit on their credit score.
It is good to have a plan in place as well should something unexpected happen and you are unable to uphold your lease for any reason. This way you are helping to communicate that you have the utmost plans of integrity to be responsible in your lease and that you are making plans if, for any unforeseen reason, you cannot make things right if your cosigner needs to step in with help.
If you are trying to find affordable rental properties in Boston please contact us anytime we are here to help.