Entire Home Remodel or Tear Down and Re-build? Which is Better?
Posted by Sam Resnick on Friday, March 3, 2023 at 5:15:29 PM
By Sam Resnick / March 3, 2023
Comment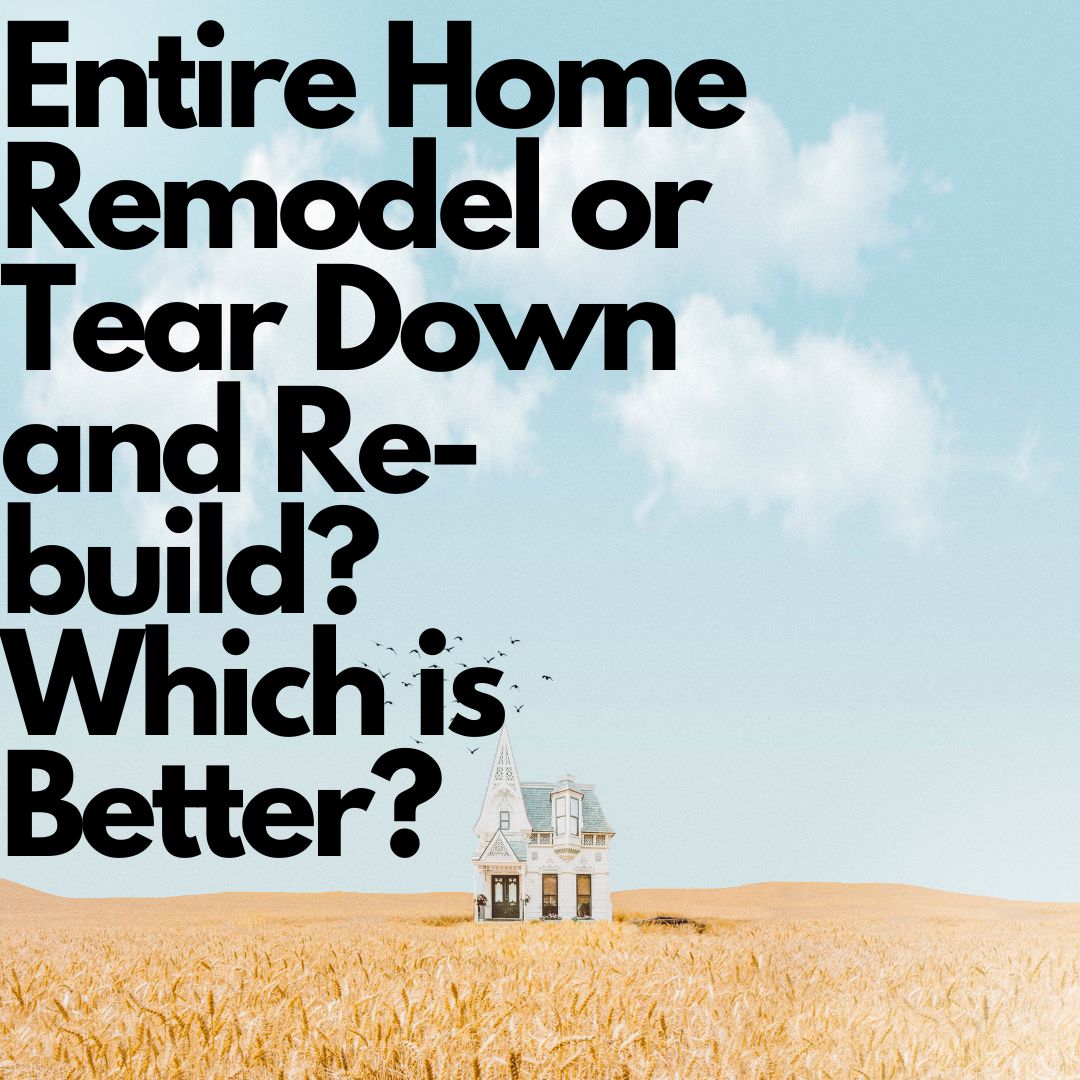 With home inventory remaining low and many of the most popular Boston suburb locations already developed with homes that are aging some Boston home buyers are on the hunt for homes that they can completely makeover into what they need or tear down and build a brand new home in a desirable location.
If you are considering the purchase of a Boston fixer-upper that needs essentially a whole home makeover to make it into your dream dwelling you may be considering if it is better to do a whole home remodel or to just hear the structure down and start fresh from the ground up.
To come to the best conclusion for your personal dream home aspirations it is good to ask a few questions first.
What does your renovation budget look like?
Every savvy home shopper should have a good solid idea of what their budget is. It is important for a Boston home buyer searching for a fixer-upper to determine how much they are able and willing to spend on the land and structure itself and then how much they are able to put into fixing up the home.
If your renovation budget is on the more frugal end then it may be in your best interest to find a home with good bones that has the potential to be made into the home you have always wanted. Another thing to consider is that a home remodel can be done in stages so there is always the option to do additional work further down the road when you have saved up more money.
Tearing down a home and rebuilding will require the entire home budget at one time unless you are not in a time crunch to get into the new home and are OK with paying a little extra to try out the billing process as far as paying for labor goes.
Having another place to live
The nice thing about a home remodel is often you can still live within the home while the work is happening. Depending upon the amount of work you will need to do in some cases this might not be an option at least not for a portion of the time. But in comparison to rebuilding an entire home, you will be able to get into the home more quickly. When rebuilding a home from the ground up you will need to find alternative living arrangements until the home is finished.
The age and overall condition of the structure
It is possible to remodel any home you purchase but in some cases, the home may be very old and not well-kept. In some cases, a home is in such horrible shape that tearing it down is the better option for both safety and even cost. If there are huge issues with the home like major foundation problems this can be a case for a tear-down and rebuild.
Will the zoning restrictions allow for your plans?
If you find a fixer-upper property with some promise or a lot of land in a location that you feel is highly desirable it is best to check out all of the local zoning laws for that parcel of property before making a purchase. You want to make sure that the plans you have for the land whether it be tearing down a home to rebuild a brand new one or almost completely renovating the home into what seems like a new one will be within the zoning restrictions.
This is especially important if you have plans to rent out the property in the future or incorporate an accessory dwelling unit like a backyard cottage. Make sure that you have a good idea of what project you will be conducting on the property and look into if it is a possibility.
For more information on finding a great project real estate in Boston and surrounding areas please contact us anytime.