Important Exterior and Interior Home Maintenance
Posted by Sam Resnick on Thursday, March 31, 2022 at 6:07 PM
By Sam Resnick / March 31, 2022
Comment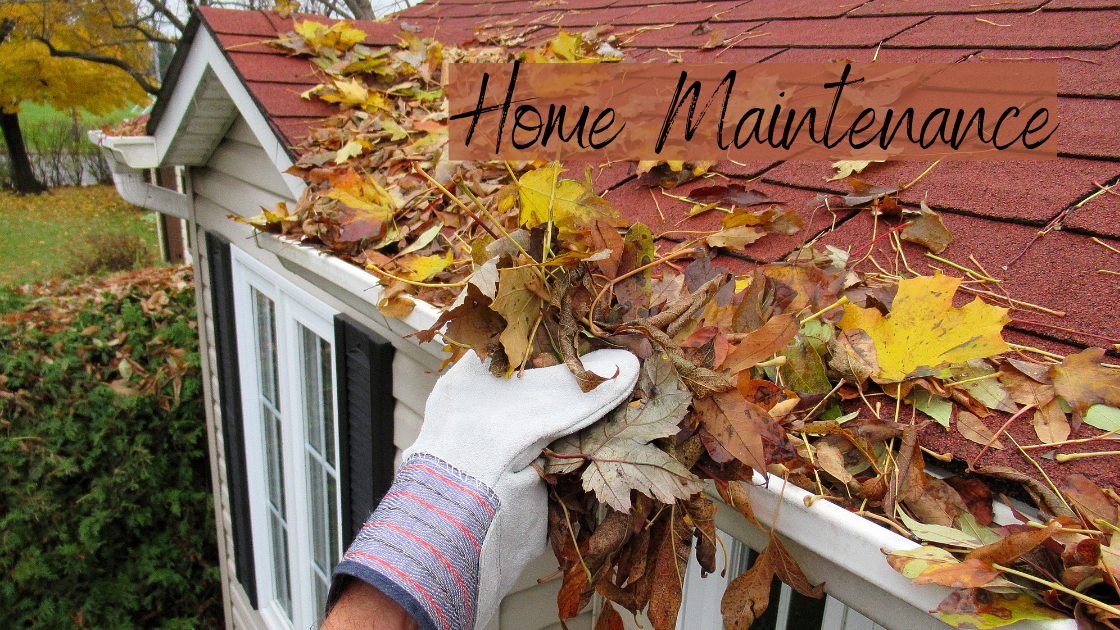 Prioritizing the maintenance and general upkeep of a home is vital to ensuring one of your biggest investments retains or, preferably, increases its value. Many household features are easy to keep an eye on and fix or replace when needed, but some home components can be forgotten or overlooked, potentially resulting in health or safety issues or costly repairs when the problem becomes unavoidable.
Related: What's the Difference Between Hardwood and Engineered Wood Floors?
The following are interior and exterior areas of your home that should be inspected regularly to ensure that your home stays in excellent condition.
Exterior
The roof and gutters of a home are continually exposed to the elements, so it's important to keep an eye on the shingles, tiles or other roofing materials and treat them for damage, sediment/leaf buildup or moss. If you have and use a fireplace, an annual inspection every Fall to check the chimney for cracks, obstructions or other damage is extremely important for health and safety.
Soil shifting and settling can cause cracks and buckling in foundations and exterior walls, so be sure to monitor these areas. Foundation vent screens allow air to circulate throughout the crawl space but also keep out critters, so keep them in good shape, too. And ivy climbing up your gutter might look pretty, but all vegetation should be trimmed at least six inches back from the walls of the house to help prevent pest infestations.
Make sure the steps and railings to porches and decks are sturdy and well maintained. Wood can become slippery when wet so cleaning and re-staining helps extend the life of these areas. Check the condition of the windows, doors and trim for rotted or damaged wood, broken/cracked glass or torn screens. Doors and windows should open and close smoothly within their frames.
Look for cracked, settled or uplifted areas on driveways and sidewalks that can become tripping hazards if not repaired. One reason for these issues might be tree roots which can be a slowly progressing problem that, if not recognized and addressed soon enough, can turn into an expensive, extensive challenge to fix.
Interior
Equally as important as checking the exterior of the home's foundation is also checking the interior foundation. Unless the home is built on a cement slab, check for cracks or damaged walls in the crawl space or basement. While there, also look for water damage (identifiable as excessive moisture, mold, mildew or dry rot), signs of pests, torn/disconnected vents and the condition of the insulation.
Inspect the walls and ceilings in the house for large or growing surface cracks (small cracks due to settling are normal), bulges or water stains/mold. Be sure to check in closets, behind large pieces of furniture or artwork, behind curtains and in less-often used rooms. Condensation on windows is an indication of poor ventilation and could lead to mold problems.
Related: Home Repairs and Upgrades - What to do When
Moisture is a common problem in the attic. Keep good air flow in this area by checking the condition of the roof vents and screens and look for water stains, rot, mildew or mold. Make sure the belongings that are stored in the attic and insulation aren't damaged or destroyed by excessive moisture or pests.
If you're currently searching for a new home and are ready to take the step to homeownership, or if you have any questions regarding Boston Real Estate, please feel free to contact our office at any time.