Halloween Pet Parades in the Boston Area
Posted by Sam Resnick on Tuesday, October 18, 2022 at 7:02:50 PM
By Sam Resnick / October 18, 2022
Comment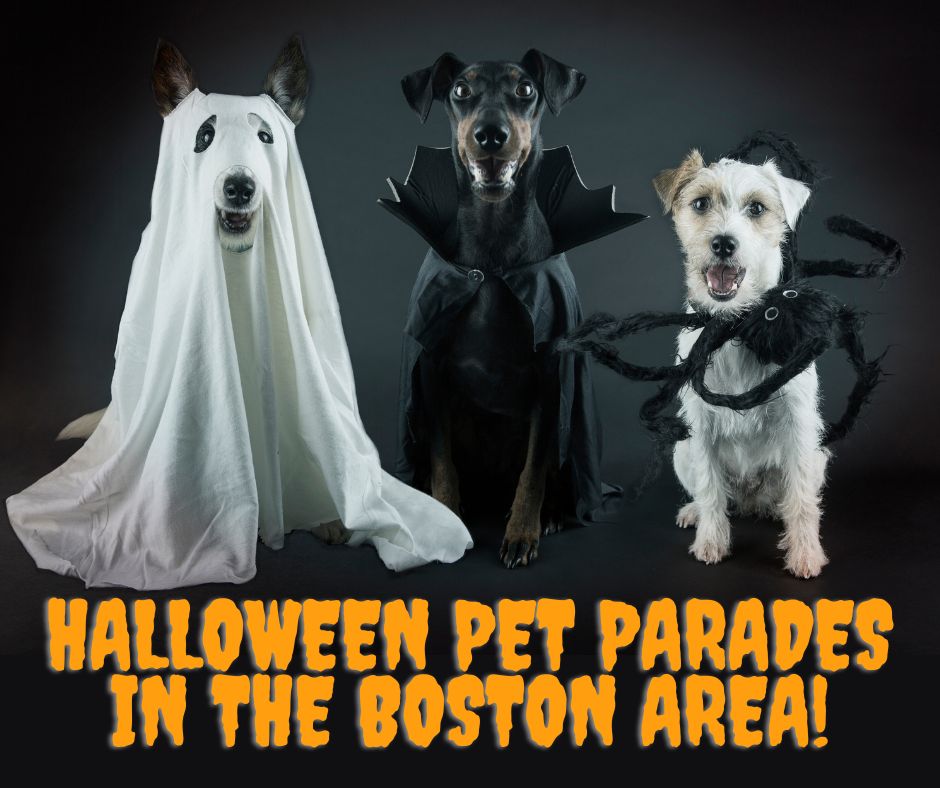 Boston Massachusetts is so fun during the Halloween season and now everybody's beloved four-legged family members are getting in on the fun as well.
Purchasing a costume for your pet has been popular for the last several years but what is new and popular is placing those adorable four-legged friends into a Halloween pet parade to show off those costumes.
Here are some places around Boston where you can enjoy a Halloween pet parade
Dog Park Costume Parade
This parade takes place on October 22 at 10 AM at Dedham Dog Park. This is the first-ever dog costume parade at the dog park. There will be fun goodies and a grand prize for the best costume. The park is located at 269 Common St. Dedham.
Halloween Block Party and Pet Parade
Head down to Chucky Harris Park in Somerville for the annual Halloween Block party and pet parade on October 29 at 3 PM. Pets will parade around the park in their cutest costume and then walk the red carpet in front of a panel of judges that will decide which pup and owner are donning the best Halloween attire. There will also be artists and vendors at the event including sweets from Petrova Chocolates. In addition, there will be some fun dog training demonstrations courtesy of Zen Dog and a story hour from All She Wrote Books featuring the book Puppy Life by Traer Scott. Chuckie Harris Park is found at Cross St., East in Somerville.
Doggone Halloween Dog Parade
The Doggone Halloween Dog Parade is at Downtown Crossing on October 29 at noon. This is an annual event with prizes awarded for the scariest, cutest, best dog and human duo, and best in show. Come enjoy plenty of treats with your furry friend and maybe even some tricks. There will be vendors present and celebrity judges. Downtown Crossing is located at Washington and Summer Street in Boston.
Howl-oh-ween at Peters Park
Come out and take part in the costume contest parade with your furry friend on October 29 at 10 AM. Prize categories include first place for small dogs, first place for large dogs, and first place for best group costume. There will also be a prize awarded for best human-dog matching combo. Red Dog Pet Resort and Spa will be on site making up pumpkin spice lattes for your furry friends. Vendors will also be present including Boston Animal Hospital, Smokies Cuts, LP Pet Photography, and the Pet Snackery. This K9 costume parade is located at 230 Shawmut Ave.
Halloween dog days and costume contest at Weston Nurseries
October 30 at 11 AM come in for the fun dog costume contest at the nursery in Hopkinton. Prices will be awarded and surprises are ready for the winning. All participants will walk away with some sort of fun treat. There will also be vendors and games along with an amazing selection of seasonal plants as usual. The nursery is located at 93 East Main St. in Hopkinton
Annual Canine Costume Parade
This might be the longest-standing pet costume parade in the Boston area. This will mark the 18th annual canine costume parade. Every year the parade takes place at Jamaica Plain this year it will be on Saturday, October 29 at noon. The parade will wind from First Baptist Church to the Loring Greenough House and finish with a walk on the red carpet. There will be local celebrities on site to judge costumes and award prizes. The parade starts at 633 Center St. in Jamaica Plain.
There's no place like Boston and the greater Boston area during the Halloween season. For more information on Boston including available Boston real estate please contact us anytime.