How to Move and Start a Business at the Same Time
Posted by Sam Resnick on Monday, July 11, 2022 at 2:01 PM
By Sam Resnick / July 11, 2022
Comment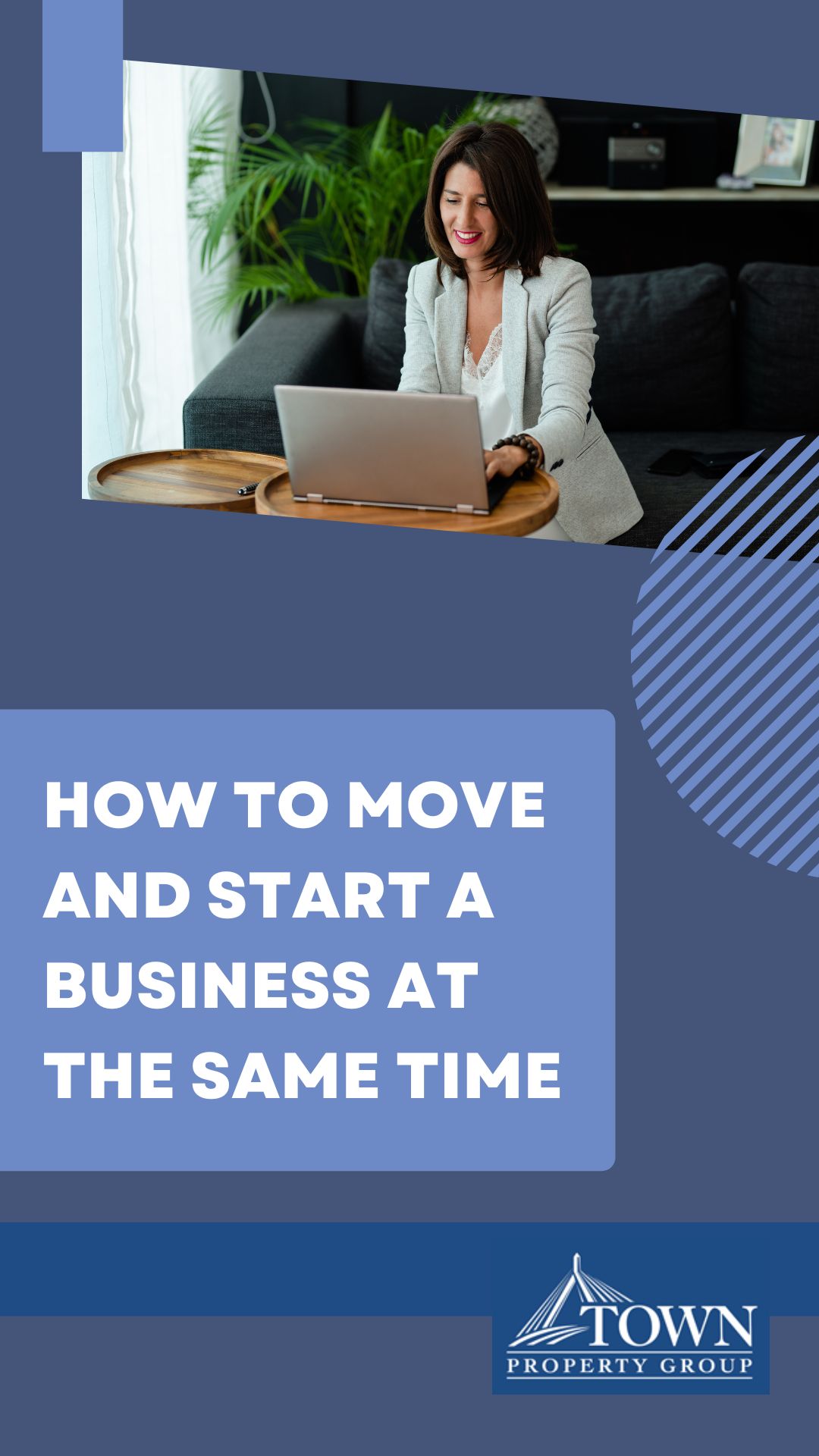 In some ways, starting a home-based business is easier than opening a storefront. In other ways, however, it may prove more difficult. To run a successful home-based business, you need space to produce your product, a private area in which to conduct business, and, in many cases, ample amenities. If your current home is not ideal for starting and running your business, it's better to relocate sooner rather than later. Below are a few tips for moving in the early stages of business ownership without losing your cool.
What to Look for in Your New Home
If you're considering moving because your current space is not ideal for starting a home-based business, make a list of what doesn't work in your existing setup. Does it lack an area for fully developing your product? Is it too far away from helpful resources? Does it not have a dedicated room for an office? Write down everything you need, but do not currently have.
Finally, consider things like connectivity (can you get high-speed internet?) and permit, licensure, and zoning requirements for conducting business in certain neighborhoods. You may also want to review home and property taxes, as your business may not see a substantial profit for a few years.
Making the Move
From the beginning of the search until move-in day, the homebuying process can take as long as 4.5 months. As an aspiring entrepreneur, you need to find and move into your new home sooner rather than later. Town PG may be able to speed up the process, as well as show you ways to save money, which you can then use toward your business. For example, you can ask the seller to cover closing costs, find a house that is "as-is" — meaning, it needs some work — or house hunt in the offseason. If you do go with an as-is home, pay for an inspection, consult with an attorney and review all available property records for potential issues.
Related: How to get a home loan if you are newly self-employed
Assuming you have already started your home-based business, it's important that you take more care during this move than you would one that does not involve relocating your livelihood. Under30CEO recommends using more durable boxes, developing and implementing a container system, hiring local movers, and working with junk-hauling services to get rid of electronics equipment in addition to anything else that should be thrown away.
Starting Your Business
Once you're into your new home, it's time to finally launch your business. Familiarize yourself with local tax rules and regulations, particularly as they apply to LLCs. Starting an LLC is simpler than any other entity type and is something you can do on your own or via a filing service that's an authorized registered agent: two options that help you avoid hefty lawyer fees. LLCs also offer many tax benefits, which can boost business profitability in the long run. Some areas don't allow LLC home-based businesses, so check the city's rules before moving.
If you don't already have a business plan, write one. Look for financing, as you will need it, especially after buying a new home. Take care of the legalities, gather your team and invest in marketing. Finally, focus on developing a solid product or service and keeping your customers happy.
It's important to find the right software that you'll need to run your business, including managing your finances and payroll. Great small business payroll software can help by integrating tax information along with direct deposit options, so look for something with these options and rates compatible with your small business.
Moving and starting a new business simultaneously may be necessary, but that doesn't mean it will be easy. By keeping the above tips in mind, you'll juggle the transitions with ease.
---
If you're currently searching for a new home, are ready to sell your home and need a qualified seller's agent to assist you, or if you have any further questions regarding Boston Real Estate, please feel free to contact our office at any time.
Contact Us for More Assistance in Buying and Selling in Boston