Is it Better to Rent or Buy a Home in Boston?
Posted by Sam Resnick on Thursday, December 15, 2022 at 5:25:20 PM
By Sam Resnick / December 15, 2022
Comment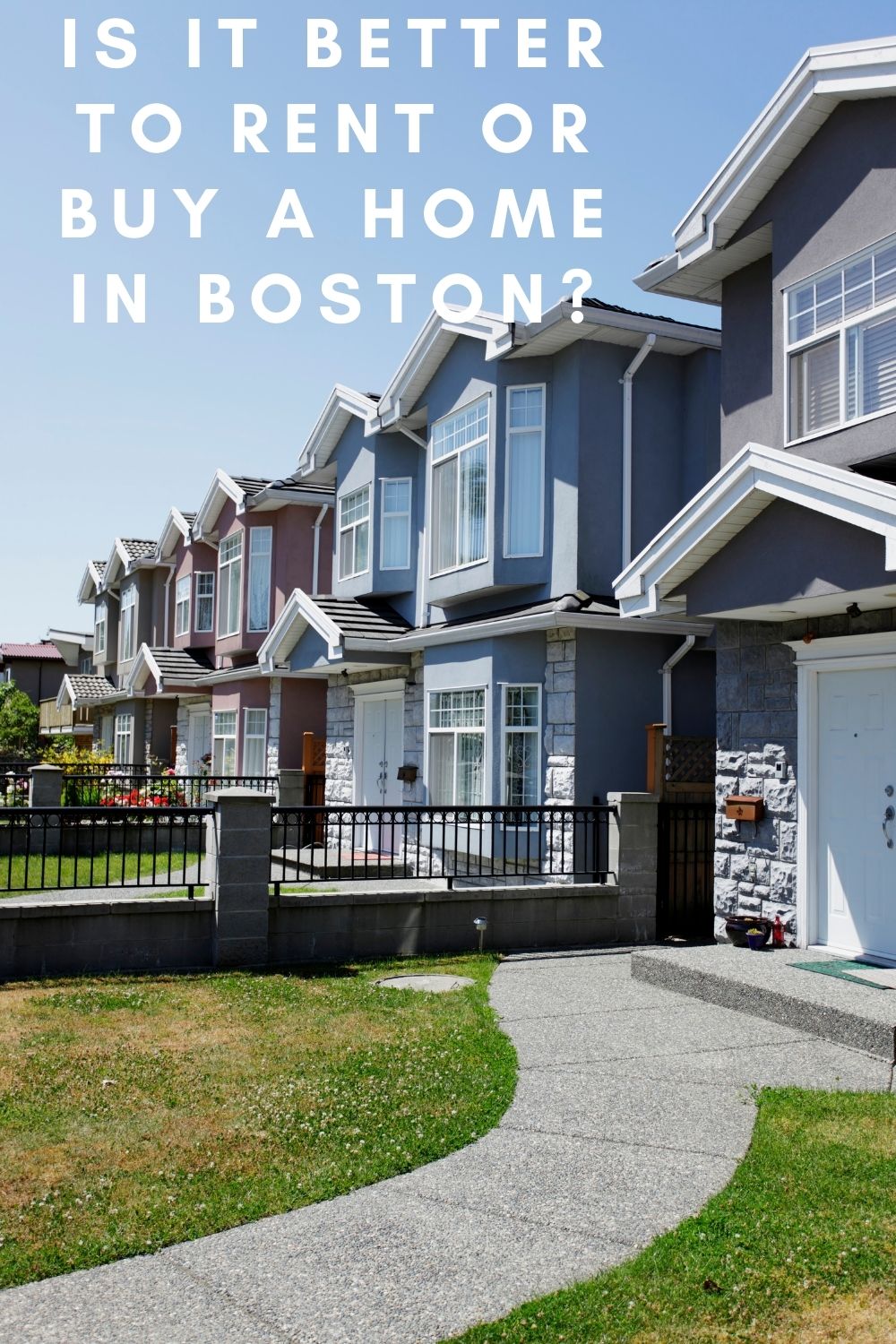 There is just something so special about living in the city of Boston. And for many that have lived here their whole lives or have recently moved in it is easy to see why they love it.
The city of Boston is sometimes described as a living museum. It is full of the nation's most interesting history. There is a reason Boston has been nicknamed the City of Firsts. The town is gorgeous, there is plenty to do, the work opportunity is promising, and the education is great.
One of the biggest questions people ask themselves when planning to move to Boston is whether they should purchase a home or rent one.
Rent prices are climbing in Boston and everywhere around the country as well. As mortgage rates climb it has pushed more people to consider sticking with renting but in some areas, it may make more sense to purchase a home even at a higher rate to build equity and wealth. On the other side renting saves people from paying property taxes and allows them to move to new locations more frequently.
So How Do You Decide Between Renting and Buying in Boston?
When You Need More Space
If you are looking for a place to call home that has more square footage, you could always look for a bigger rental, but this will come at a higher monthly price tag. It might be worth calling up a Boston real estate agent to look over the price options for purchasing a home. Want the best insight and knowledge in renting vs purchasing prices in Boston? Contact a Boston agent that works with both rentals and home sales. We do that! We can find you a Boston Rental or Home for Sale!
The Location
If you are not well-versed in all of the areas of Boston and what your ultimate favorite Boston neighborhood is, it might be a better idea to rent for a little while. Renting allows you the ability to live in an area for a shorter period of time without the long-term mortgage commitment and if you don't like the area you can find a rental somewhere else.
The best advice in buying a home is to make sure you love the location and plan to live there for at least five years. Otherwise, it is highly likely that you will be losing money or at least hopefully breaking even when you crunch all the numbers on the cost of getting a mortgage and then selling a home.
Check Your Savings
Though there are some great loan programs out there right now to help buyers with down payments. If you do not have the means to make a down payment just yet, you might want to stick with renting. Some financial experts will even advise you not to take these programs and wait until you have a substantial down payment because it will save you money over the entire life of your loan.
Whatever you decide it is a good idea to seek financial advice from a pro on what your personal best option is for a down payment. It might make more sense to buy with a lower down payment. In some cases, it may be more beneficial to rent for just a little while longer.
For more information on purchasing or renting homes in Boston please contact us any time.