Making an Offer on a Boston Home with an Offer Deadline
Posted by Sam Resnick on Wednesday, January 11, 2023 at 3:48:40 PM
By Sam Resnick / January 11, 2023
Comment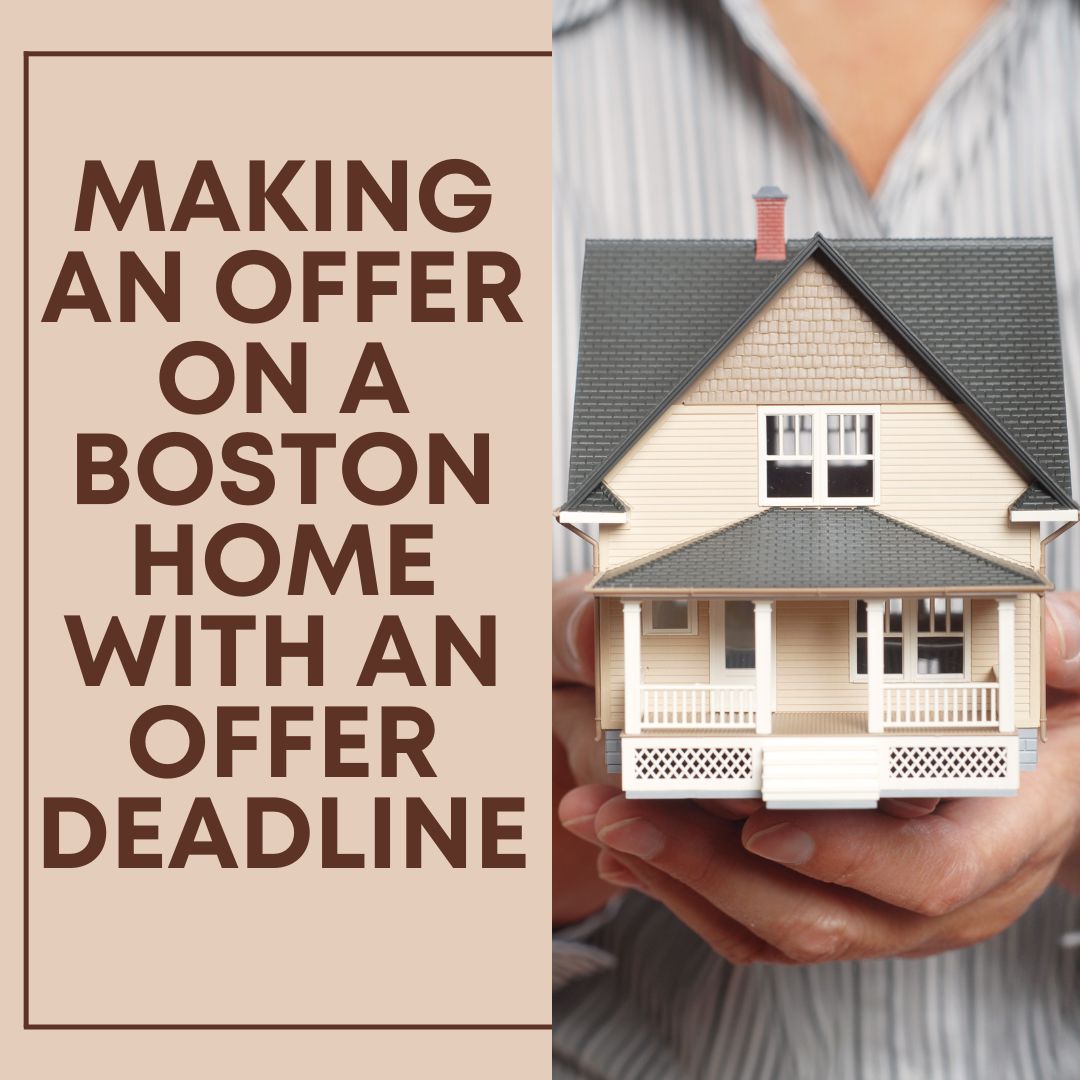 In the Boston real estate market, as you are browsing through listings and shopping for your next Boston home you have probably come across terms like "call for offers", "offer deadline", and "offers due by". The use of an offer deadline has become increasingly popular in the Boston market over the last decade.
How to Navigate an Offer Deadline when Purchasing a Boston Home
As a homebuyer should you wait for the deadline to submit your offer on a home? Sometimes that might make more sense to submit your offer before the deadline occurs. It's not generally easy to gauge what strategic approach you should make. Sometimes it can make a lot of sense to submit your offer far in advance of the deadline.
The best approach is to have a skilled buyers agent on your side that has a significant amount of Boston homebuying experience. They will be able to look at the factors in a particular home sale and help to read between the lines as to what the best strategy for submitting your offer for the property is. A smart buyers agent will look into the history of the selling agent to be able to work well in the contract process with the selling party on your behalf.
Some good things to note about offer deadlines on homes
The seller has no obligation to wait until the offer deadline has come up to accept a favorable offer for their home. It is the legal duty of every realtor to provide their client with every offer presented to them as quickly as possible. Whether it is the best strategy to submit an offer with the hope of acceptance in advance of the deadline tends to be case specific. A great buyer's agent will be able to tell the situation and whether it is a good idea to submit an offer early.
Try to look at the details of the listing more closely. If you see the words seller reserves the right to accept an offer before the deadline this could be a good clue. It is well within a seller's right to accept an offer for their home at any time of their personal choosing. Sometimes this phrase included in a listing will communicate that sellers are willing to take offers well in advance of their deadline but it could also be a mixed signal so do not get too hopeful about submitting an offer early.
Sometimes an offer deadline is put in place by the selling agent to help get better communication from buying parties' agents on who is interested in the property and looking to make an offer in advance of the offer coming in. It is good to make sure that your buyer's agent is communicating well with the seller's agent if you are interested in a property that has imposed an offer deadline.
Many times with an offer deadline imposed it is because the seller is not necessarily wanting to go through rounds of buyer competition and bidding. Often the words best and final offer can be used when a seller is not looking to go through several rounds of buyers making competitive offers. It is always a good idea to submit the best offer possible on a property with the help of an experienced buying agent.
When it comes down to Boston properties with offer deadlines you want a buyer's agent that has the ability to read the situation in each property sale to put together the best buying strategy for their client.
For more information on purchasing properties in Boston please contact us anytime.