Overlooked but Amazing Neighborhoods in Boston
Posted by Sam Resnick on Tuesday, December 20, 2022 at 2:34:39 PM
By Sam Resnick / December 20, 2022
Comment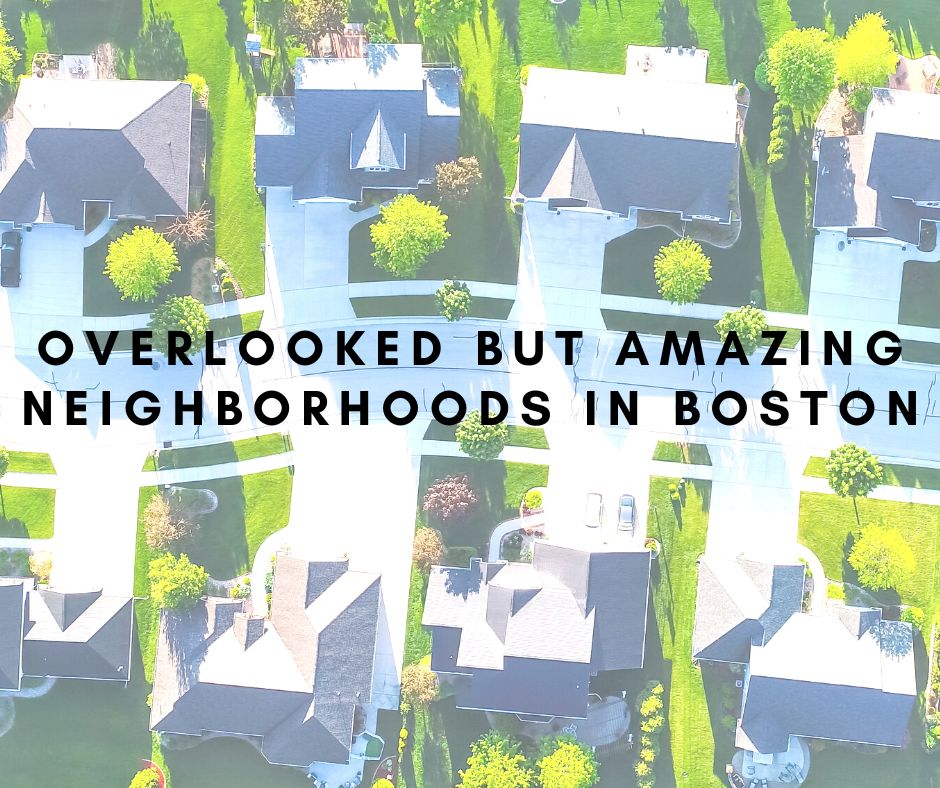 There are so many reasons to love Boston and one of them is the many different areas and neighborhoods that it offers. Boston is an eclectic mix of vibrant and historic areas that offer almost every type of neighborhood for every type of buyer.
If you are looking for a bustling walkable downtown urban neighborhood Boston has that. If you would rather find a quiet suburban-style pocket of the community Boston can offer that as well. So many options if you have never been to Boston before and are relocating here or even if you have lived here for some time and have not gotten to know all of the areas it can be tough to decide where to settle into in Boston.
May we suggest some hidden gem neighborhoods that often get overlooked by homebuyers? These neighborhoods have a lot to offer including a good amount of amenities that today's buyers are searching for yet don't realize are within these neighborhoods.
Often overlooked yet amazing neighborhoods in Boston
West Roxbury
This quiet residential pocket of Boston is in the southwestern portion of the city. West Roxbury has spacious homes and plenty of green space making it an ideal place to settle into. There is a thriving local business community in West Roxbury and the area also provides convenient access to plenty of public transportation for commuting. This is a great choice for anyone who would prefer a quiet more natural surrounding yet not be too far from the center of the action.
Dorchester
Dorchester is south of downtown Boston and is a large neighborhood full of diversity with something for everyone. This convenient location close to downtown Boston actually offers affordable housing near the downtown core. There's also an abundance of things to do making it an excellent option for any homebuyer.
Hyde Park
Hyde Park is located in the southern part of Boston. It is quiet and very family-friendly with spacious properties and an excellent school system. Hyde Park gives easy access to public transportation and is a great option for anyone that wants to stay within Boston but still has a more suburban-style atmosphere.
Jamaica Plain
Jamaica Plain is located in the southwestern portion of Boston just a few short miles from downtown. Jamaica Plain is a well-known neighborhood for its lively art scene and amazing restaurants. There are also some beautiful parks in Jamaica Plain. Many people think to visit here but not many people think to live here. It is a great place for anyone wanting a walkable Boston neighborhood.
Roslindale
In the southwest part of Boston, this diverse family-friendly neighborhood may be the most overlooked by Boston homebuyers. Roslindale has a convenient location with excellent schools and plenty of green space to enjoy the outdoors. It might not be your typical go-to spot as a family-friendly neighborhood but it is an amazing place to settle into in Boston.
For more information about real estate in Boston please contact us anytime.