Should Boston Mortgage Holders Be Concerned with Recent First Republic Bank Problems?
Posted by Sam Resnick on Wednesday, March 29, 2023 at 5:53:52 PM
By Sam Resnick / March 29, 2023
Comment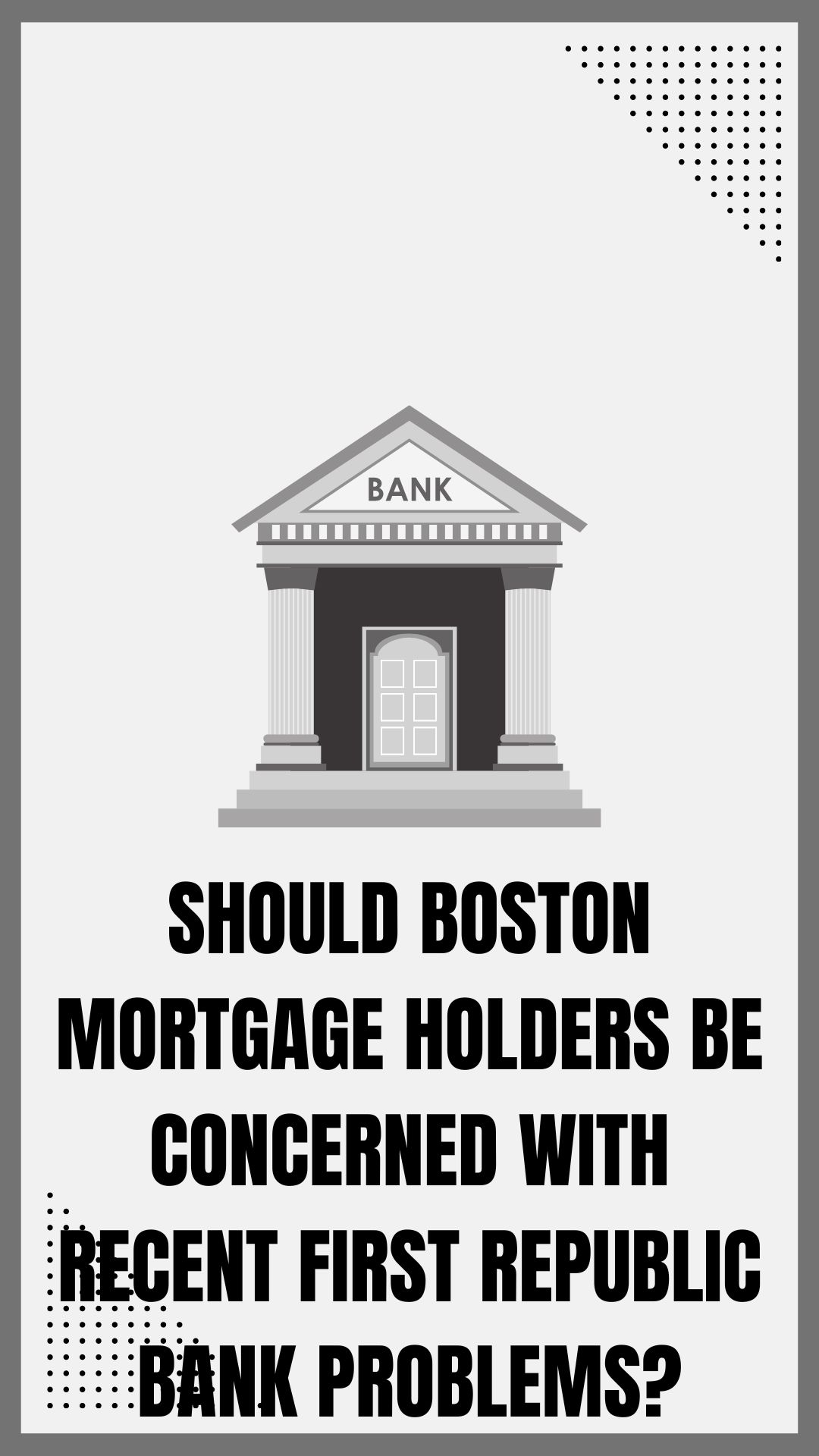 Recent financial news headlines have talked about bank failures across the United States. One of the banks that have received help has also made headlines about the impact it will have on the Boston area, First Republic Bank.
First Republic Bank has several branches in the Boston area and has received help from 11 of the largest banks in the country to help keep it going, But some financial analysts believe it might not be enough to keep the First Republic Bank going. Should Boston mortgage owners be concerned?
What Will Happen to Your Mortgage if Your Bank Fails?
The Process of Bank Failure
What exactly happens when a bank fails? At the time of bank failure, the Federal Deposit Insurance Corporation or FDIC takes control of the bank in the hope to prevent further loss. You may have heard of the FDIC before, it is a government-backed agency insuring deposits of up to $250,000 in the banking system.
Most often the FDIC will come in within a day and respond to the failure by transferring insured balances to new accounts at another secure and stable bank or it issues checks directly to depositors/account holders. After this, the FDIC will sell off assets of the bank including mortgage loans that were currently held by the bank to another financial institution that is able to take them on.
What happens if your mortgage is sold to another loan holder?
Once another loan holder has purchased your mortgage loan from a bank failure the new loan servicer is required to inform the borrower within a month from the legal transfer date. In this notice, the borrower should receive all contact details for the new loan servicer you will now make payments to. This helps to assure the borrower that their mortgage is taken care of and hopefully makes the transition as seamless as possible.
It is good to know that when another financial institution takes over a mortgage loan they may have a different payment structure depending upon their loan policies. In most cases, changes to your loan status are very minimal and do not make a huge impact on your current repayment responsibilities.
Finding out where your loan has been sold if your bank fails
If you discover that the bank holding your mortgage loan has failed it is incredibly important to not stop making your mortgage payments to the mortgage servicer. The servicer handles your payments and makes sure they get to the proper owner of the loan. The new loan owner is within their rights to foreclose if payments are not being made on time.
If you would like to know who owns your mortgage after a bank failure you can contact the FDIC or your mortgage servicer where you make your payments. You can also contact the MERS servicer identification system by phone or website. MERS is a private company maintaining information about mortgage loans and their servicers.
Bank failures can be concerning, but it is important to know that a bank failure where mortgages are concerned is not a reason to panic. It is a good idea for every Boston homeowner to be informed of any changes to their mortgage loan. A bank failure will not stop your ability to continue on with your mortgage loan and have financial stability in your home purchase.
For more information on buying or selling real estate in Boston and surrounding areas please contact us anytime.