Should I Lower the Price Due to an Appraisal Shortfall?
Posted by Sam Resnick on Thursday, September 16, 2021 at 11:25 AM
By Sam Resnick / September 16, 2021
Comment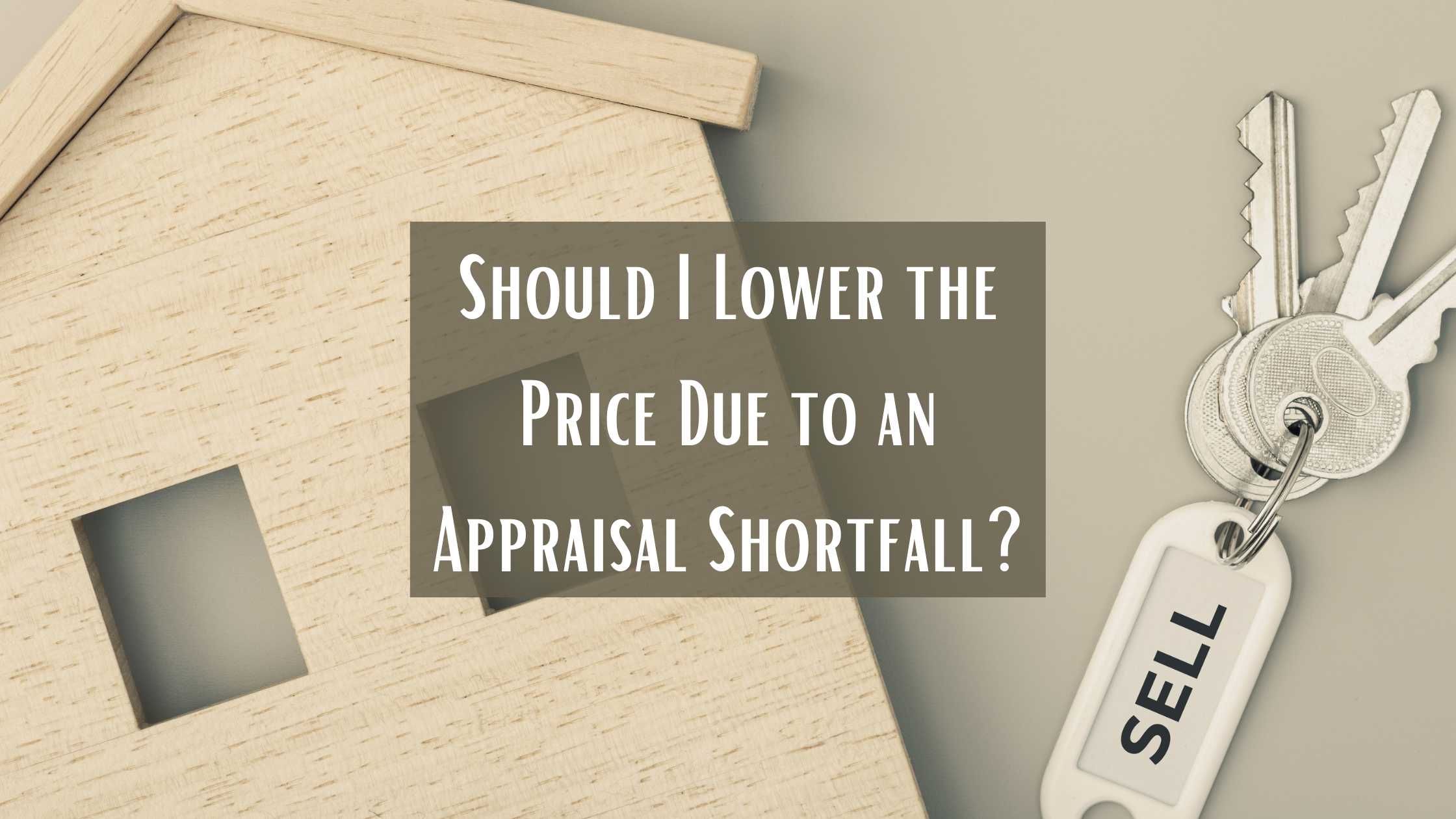 Appraisal shortfalls are being seen regularly in today's real estate market as homes continue to sell for well above asking price. With offers sky rocketing, real estate selling quickly, and offers being accepted for well above asking, there are a few key points that many sellers are still trying to figure out, one of which is in regard to an appraisal shortfall.
Related: Are There Downsides to Selling in a Seller's Market?
What does this mean for buyers?
While in many cases, those who are offering to purchase a home well above asking price are aware that this could lead to potential lender issues, the most common being that the buyer will face an appraisal shortfall and must come up with the difference from the lender approved or appraised amount and of their offer amount. Use the following as an example for this scenario:
Sale/List Price: $550,000
Appraised Value: $560,000
Offered Purchase Amount: $595,000
$595,000 (offer) - $560,000 (appraised amount) = $35,000 appraisal shortfall
In this scenario, the buyer would have to come up with an additional $35,000 to secure the home as the bank financing will generally only provide the appraised amount. As mentioned, most buyers who are willing to offer above asking are prepared to come up with the additional funds, however, in some cases you may find that the buyer asks for a lowered sale price or some sort of credit to try and help achieve the purchase without needed to come up with the needed appraisal shortfall funds.
So, what does this mean for Sellers?
Should a buyer request you to lower the sale price or offer credits to try and make the purchase more affordable, you have a few decisions to make. Ultimately, the decision to lower the sale price, or accept a lesser offer from the buyer, is something that should be thought through thoroughly and discussed with your agent as each sale is unique. A few of the main risks you may have if choosing to take a lesser offer or lower your sale price (lowering the sale price is generally most common if the list price is above the appraised value), is that you may not be getting top dollar for your sale, or you could be choosing to work with a buyer who isn't prepared to fulfil their end of the purchasing agreement.
Related: Should I Use My Friend or Family Member as My Agent?
There is a lot to consider when making the decision to sell your home, from which agent to use, how to market your listing, what your should list price should be, if you should conduct open houses, etc. and in today's market, it is crucial that you work with not just a qualified agent, but an agent that can assess your home and ensure that they can list, market, and sell it appropriately in your specific market, in addition to retaining the needed knowledge to help guide you through a potential appraisal shortfall situation.
If you're ready to sell your home and need a qualified seller's agent to represent you, are currently searching for a new home in the greater Boston area, or if you have any questions regarding Boston Real Estate, please feel free to contact our office at any time.