Thinking About Buying an Old Commercial Building to Turn it Into Your Next Boston Home? Here are Some Tips
Posted by Sam Resnick on Thursday, April 13, 2023 at 8:20:58 PM
By Sam Resnick / April 13, 2023
Comment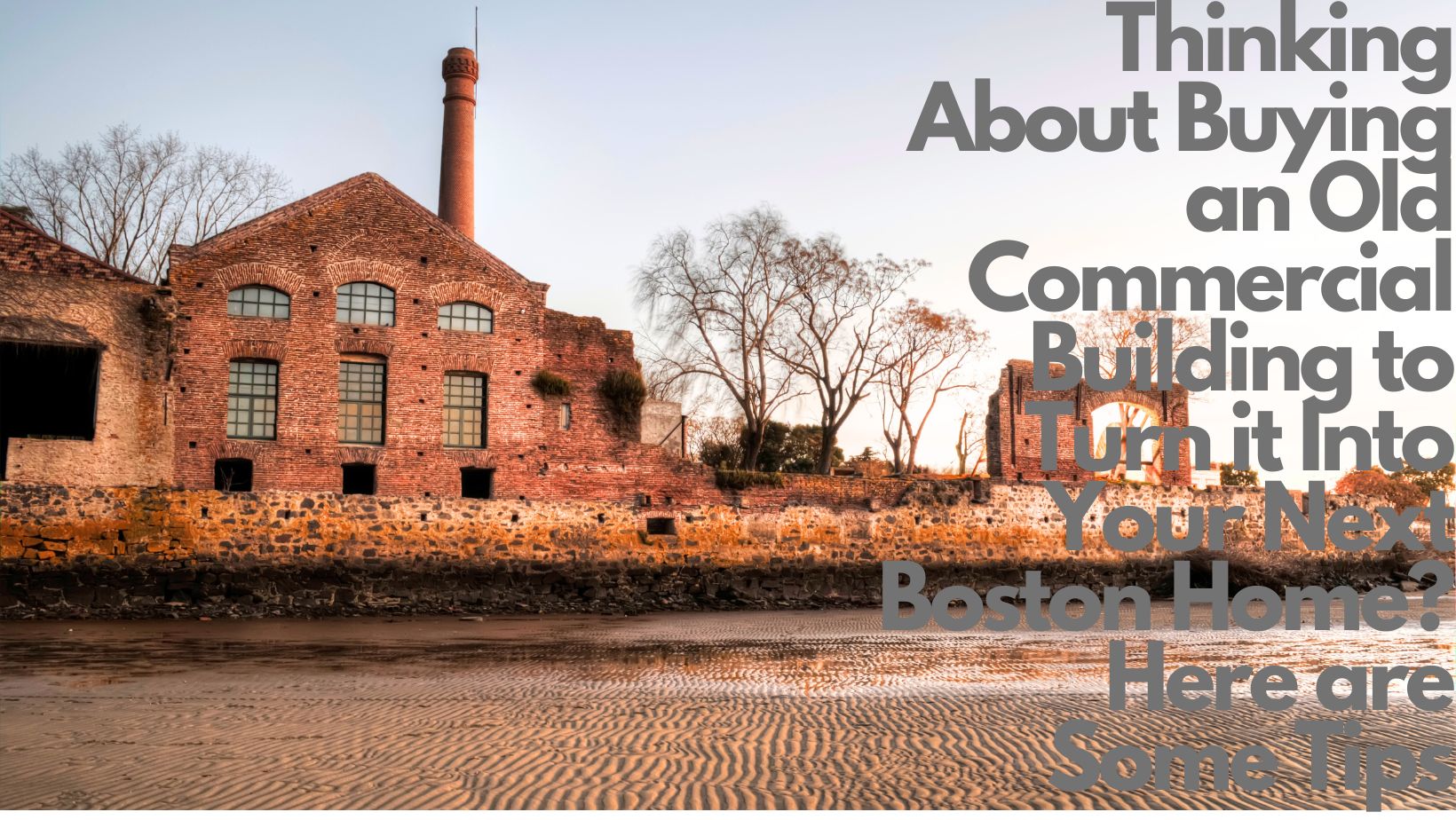 In more densely populated or urban areas like Boston home buyers have to become creative with limited house-buying options. Sometimes finding a home with everything you want requires purchasing a property already built and giving it a huge makeover.
One of the recent most popular creative home purchase strategies is to look outside the residential box for old commercial properties that could be renovated and turned into great living spaces. Some Boston buyers do this with the intent of having a truly unique primary personal home while others look for investment real estate opportunities.
Here are some things to consider before purchasing commercial property with the mindset of turning it into a residential home
Is it possible to convert commercial properties into residential ones?
It is possible to turn pretty much any building that was first intended for commercial use into your residential home. But before you have high hopes of creating a really cool and unique living opportunity you want to look into the coding and zoning laws for the area that the property is in. Begin with local laws studied online and then consider talking with the county clerk to further clarify if it would be a possibility.
You also want to look into what it would take to have the property up to code for residential standards. If the building is up to code it is up to code within commercial standards and it is good to know what it will take to transform it into a legal code-compliant residential home.
Consider bringing a contractor with you to the walk-through
Looking over a commercial property that has been sitting untouched for a while and begging for some attention can be exciting. It is a good idea to bring a skilled contractor along when you walk through the building in person. They can give you a better insight into the actual possibility of converting the building into what you are envisioning for a residential home, or homes.
Once they have an idea and if they believe it is possible they can then sit down and work out a quote for all the renovation costs. It is good to know this number before making an offer on a building and getting stuck delaying the project until more cash comes in to finish it. You also want to factor in any rezoning and renovating permit costs.
Does a residential property make sense for the location of the building?
Sometimes you will have no problem rezoning a commercial property that has been sitting empty into a residential one. But you have to ask yourself if it makes sense to turn the building into a residential home or several homes in an investment property situation. You need to look at the surrounding buildings and the neighborhood to determine if it makes sense to put in residential homes. This is especially important when creating rental properties because you want them to be desirable and easier to fill with tenants.
There are some commercial buildings that are sitting unused that have some really cool and unique architectural details that would make the most amazing and unique residential homes. But it is always worth it to make sure you are looking at all of the details and costs for turning your dream into a reality.
For more information on purchasing homes in Boston and surrounding areas please contact us anytime.