Thinking of Relocating? Ask Yourself These Questions First
Posted by Sam Resnick on Wednesday, June 1, 2022 at 10:03 PM
By Sam Resnick / June 1, 2022
Comment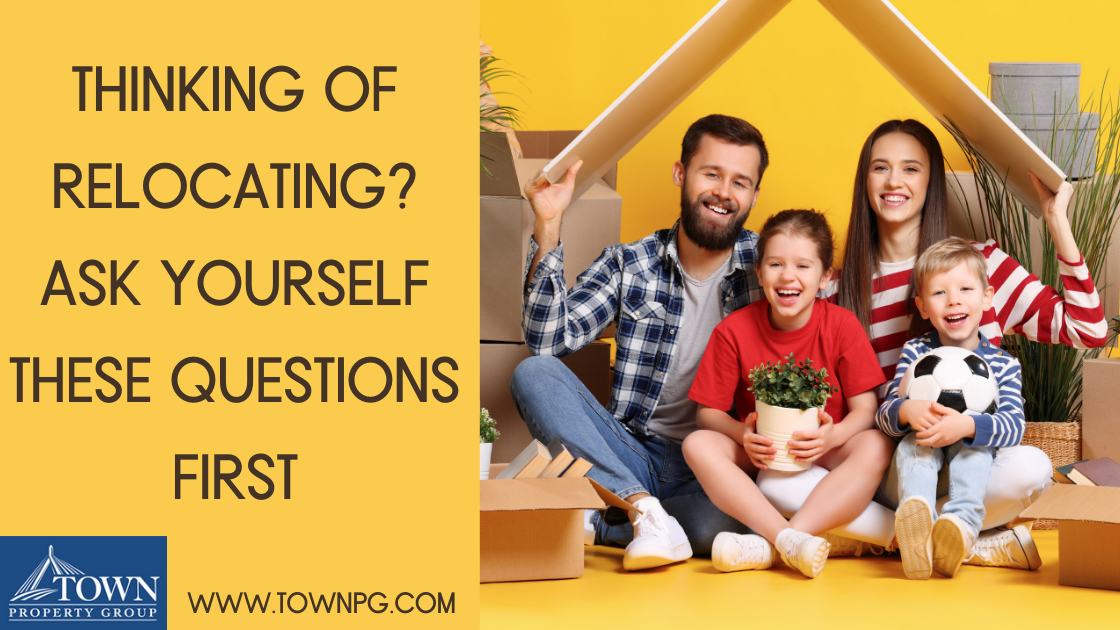 If you're thinking of relocating, you're not alone. An estimated 40 million people will relocate each year throughout the US, and the majority of those moved generally happen between the months of April and September, meaning we are in the peak season for relocation. As tempting as it may be to jump the gun and start your relocation journey right away, try to ask yourself these few questions to make sure you're ready to make the leap.
Related: Why are so Many People choosing to Relocate?
Questions to Ask Yourself
What will moving mean for my career?
Do I need to find a new job, or can I work remotely?
Can I afford the costs associated with moving?
What is my timeline for moving?
Should I sell my current home or keep it as a rental/backup option?
What will my quality of life look like?
Will I be ok leaving friends and/or family?
What will my social life look like?
Are there nearby attractions, events, or restaurants?
Should I rent or buy a home?
What kind of home can I afford if I move and choose to buy?
What if I don't like the area as much as I thought I would?
Will I be able to move back home if it doesn't work out?
What to the local taxes look like?
How are the crime rates?
Will I be able to find a home in a good school district/neighborhood?
What is the average weather like?
How will my work/life balance look?
What is the average income of a local in my desired area?
How will I handle Holidays?
Will I be comfortable hosting visitors/family members?
Will I want to live in the city or the suburbs?
How far am I willing to commute for work and leisure?
Do politics play a role in my move?
How expensive are necessities such as gas and groceries?
Will moving drain my savings account?
By moving am I setting myself up for financial hardship, or giving myself financial freedom?
Related: Smaller Cities Are Projected to See an Increase in Home Sales
While the list of questions can seem nearly endless when it comes to deciding if you're ready to relocate or not, when it comes to an area as sought-after as Boston, it's easy to see why so many people choose to move to "Bean Town."
If you're currently searching for a new home, are ready to sell your home and need a qualified seller's agent to assist you, or if you have any further questions regarding Boston Real Estate, please feel free to contact our office at any time.