Tips to Help with a Last-Minute Move
Posted by Sam Resnick on Wednesday, September 8, 2021 at 10:48 AM
By Sam Resnick / September 8, 2021
Comment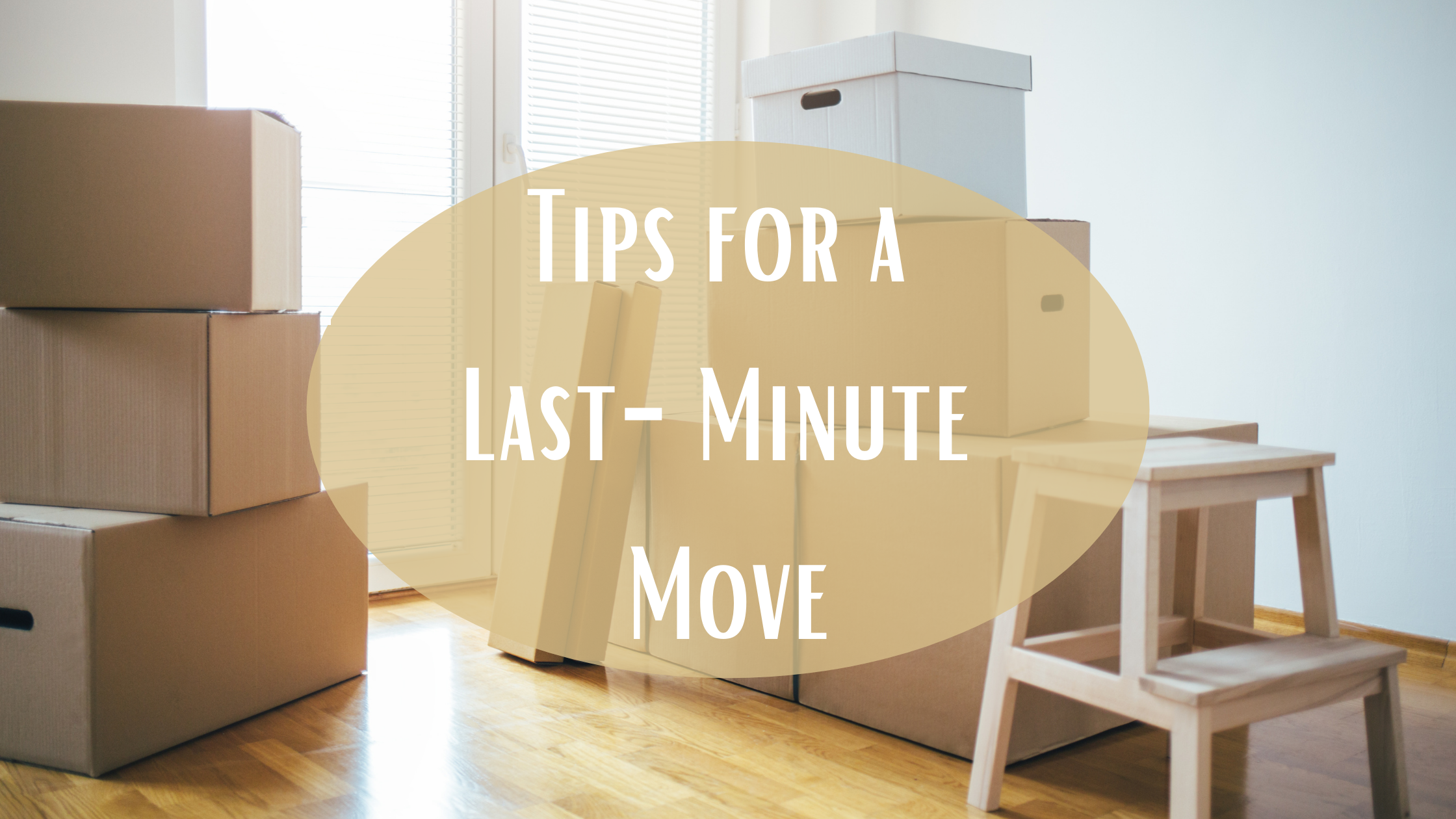 Moving is naturally a stressful experience, however, what makes it even worse is if you find yourself in a last-minute move. Amongst the scramble and high stress levels, it's important to try and remember to take a breath and do your best to make your move as stress free as possible. While there isn't a perfect way to try and help plan and prepare for your last-minute move, these few tips and tricks just might help it run a little smoother.
Related: Does the House I buy Have to be Cleaned?
Make a List
Lists will be your best friend! Whether it's a list of the items you "need," items that you want to ensure you don't forget, errands that need to be run, etc. sometimes writing it all down can make it less stressful so you can cross off each item as you go and know that you aren't forgetting anything.
Set up Your New Utilities
It's easy to get so hung up in the packing and moving that you forget about the place you're moving to. Taking an hour out of your packing day to sit down and set up the utilities at your new home. This will help eliminate a ton of stress once you get the keys and begin unpacking, simply knowing that some of the work is already done.
Essentials Box
What are your essentials? Toilet paper, make up, toiletries, phone chargers, laptops, etc. are all common items that should be put into an essentials box. This box should be easily identifiable so that once you move into your new home you can grab that one box and know you have the items you may immediately need.
If you Don't Need it, Don't Bring it
You know that junk drawer that collects all the random objects from around the house? Toss it! Ok, not all of it, but while packing, try not to pack things that you know you won't need. For example, old shoes you don't wear, touch up paint from the garage, etc. are all items that don't need to make the move to your new house.
Related: Can I Deduct my Home's Closing Costs?
The most important thing to remember when preparing for a last-minute move, as hard as it may be, is to try and breathe and roll with the punches so that you aren't overwhelmed or stressed. As with all moves, working closely with a trusted agent who is knowledgeable with your market is key in ensuring that your move runs smoothly without delays or hiccups.
If you're currently searching for a new home, are ready to sell your home and need a qualified and local seller's agent to assist you, or if you have any further questions regarding Boston Real Estate, please feel free to contact our office at any time.