Top 3 Reasons You may Find Yourself Relocating
Posted by Sam Resnick on Tuesday, June 28, 2022 at 9:00 AM
By Sam Resnick / June 28, 2022
Comment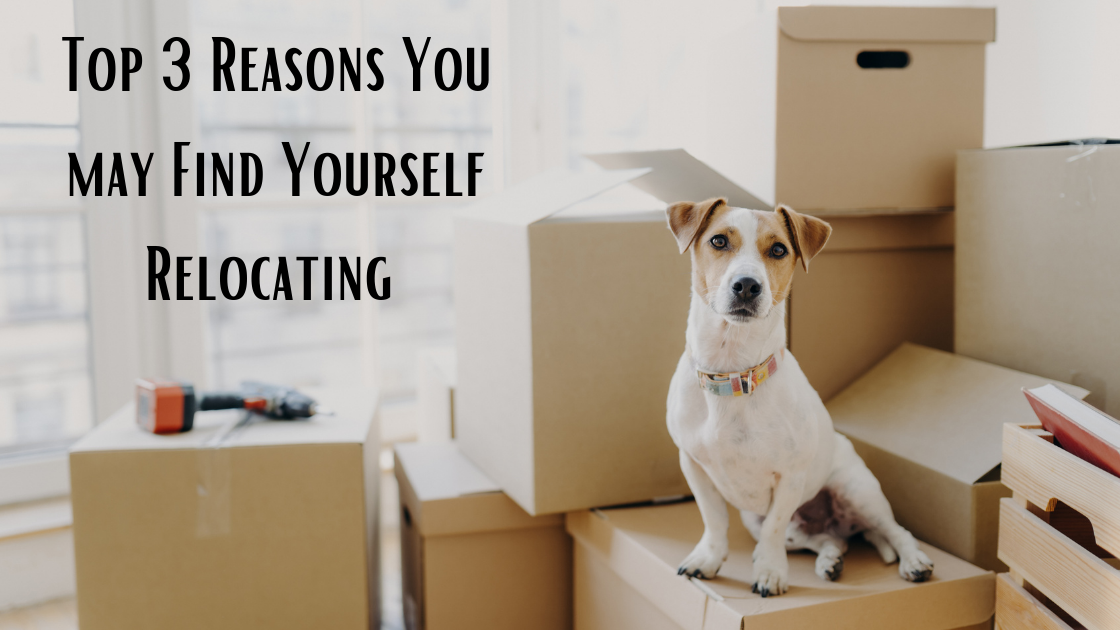 #1 Employment Opportunities
Easily one of the most common reasons for relocation, is a job opportunity. Whether you are offered a new position entirely, can transfer within the company you are already employed with, or have an employment opportunity of a different kind, the majority of people who re-locate do so in an effort to excel in their career. This is also popular because when re-locating due to employment, you are guaranteed income which can often make the move much less stressful as income is already guaranteed.
Related: Thinking of Relocating? Ask Yourself These Questions First
#2 Significant Other
The dating scene is a whole different beast in today's society and now more than ever, more and more people are meeting their loved ones online. While this is a great option for many, it can often create long-distance relationships which can be difficult to navigate. Because of this, many people will find themselves relocating to be closer to their significant other and start a life together in person vs. online.
#3 Family Members
Much like with wanting to be near a significant other, the same can be said for family members. Whether you moved away when you were younger, have finished school, etc. the want to be near friends and family is often enough to cause you to re-locate. Family meals, Holidays, lazy Sunday afternoons playing games or having a backyard BBQ, etc. are all things that many people crave. Many people will also re-locate closer to family if a new family member has been born such as a niece, nephew or grandchild, or if family members have become ill or are aging as it allows for you to bond and enjoy ample time together to create new lasting memories.
Related: Are you Moving? Here's Who Needs to Know!
Regardless of your reason for relocating, relocating to a new area can be a grand adventure filled with new opportunities. From exploring the history of your new town to immersing yourself in the local nightlife and events, house hunting for the perfect place to call home and so much more, you are just to enjoy discovering all the things you'll love about your new city.
If you're currently searching for a new home, are ready to sell your home and need a qualified seller's agent to assist you, or if you have any further questions regarding Boston Real Estate, please feel free to contact our office at any time.