Top 5 Things to do in Boston: Fall 2022
Posted by Sam Resnick on Monday, August 1, 2022 at 10:38 AM
By Sam Resnick / August 1, 2022
Comment
As we approach the closing of July and the beginning of August, the "cooling off" month, it is hard to ignore the callings of Fall. With the explosion of oranges and reds in the canopy of trees and the smells of cinnamon and crisp, cool air on the horizon, one may begin to wonder where a fine place to spend the portion of the season is. If you haven't been to New England and the Boston area during the Fall, then you haven't truly experienced all that the season has to offer! Below are the top 5 things to do in Boston: Fall 2022.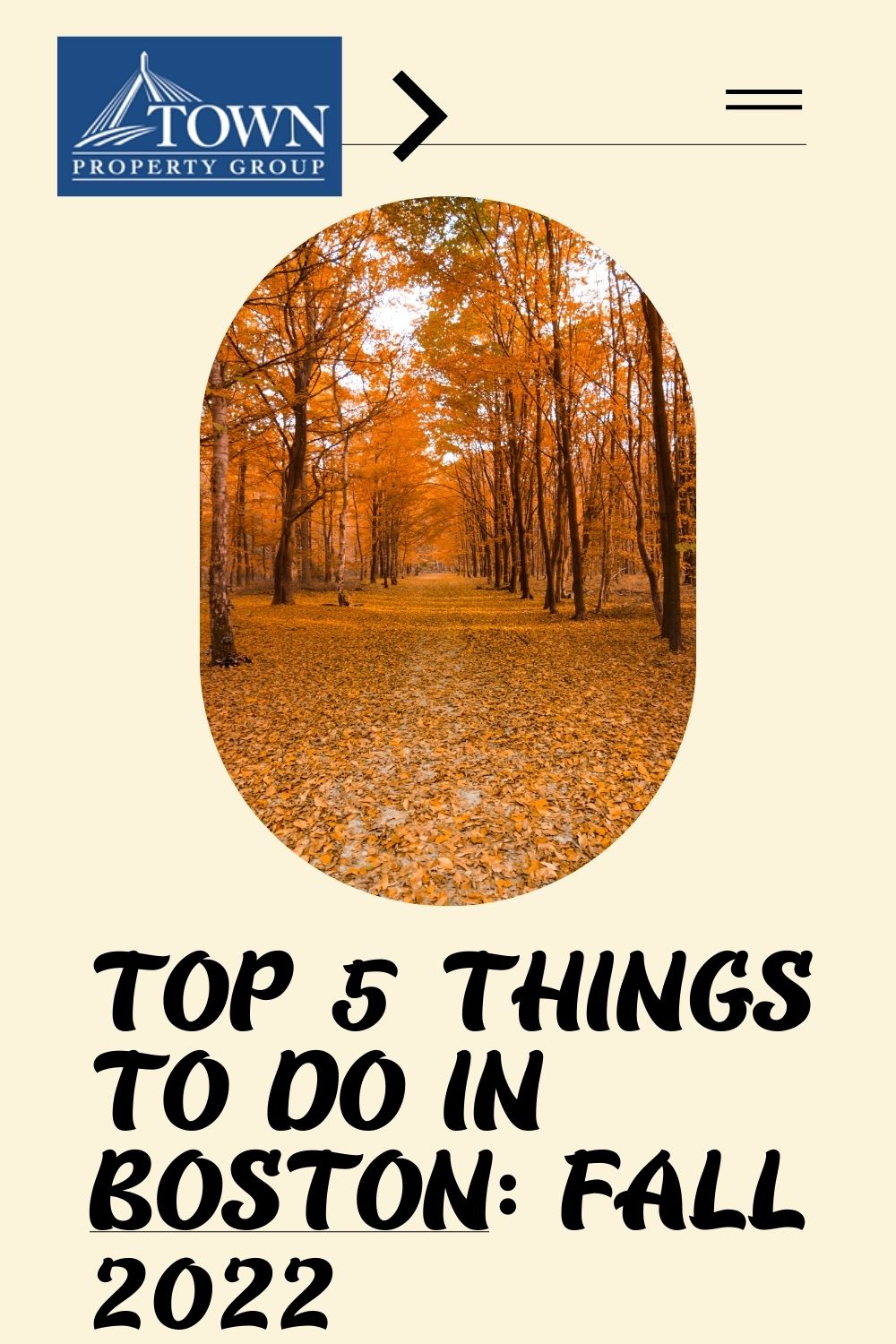 1. Celebrate the Spooky Season of Halloween!
Boston is writhing with a long and oftentimes eerie and spooky history. Full of historic graveyards, grisly murders, and ghost stories, Boston revels in Halloween and all the screams that accompany Autumn. There are many celebrations and special events that go on for the full month, not to mention the millions of carved pumpkin faces on the porches of the surrounding New England area. A few not-to-be-missed events for those visiting the city include the Ghosts and Gravestones Tour; from accurate historic ghost tales to true scary content and a few jump scares slipped in, what isn't to love about an evening full of fun, scares, and tales of the undead? If history is your niche, then consider taking a trip down to Salem, MA. Known best for its grim history of persecuting the innocent as witches, there isn't a town more steeped in hair-raising tours. The 2-hour Salem History Walking Tour will take you to the most iconic sites in Salem including historical landmarks such as the Salem Witch Trials Memorial, the McIntire Historic District, and the Pickering House. The Salem Witch Museum is not only bewitching but follows a presentation of voice actors and sound effects connecting you to the very real characters of the witch trials.
2. Boston Fall Fest!
For the upcoming months of August, September, and October we will be seeing the incoming Fall Fest. These festivals can last for days or weeks at a time, full of fun for kids and families and drinks and music for adults. If you enjoy a decently brewed beer, then don't miss out on the Harpoon Octoberfest at Harpoon Brewery in Boston; lively with music, dancing, traditional German dishes, and of course delicious beer, you won't want to miss the biggest Octoberfest celebrations in New England! For a family-friendly event, check out the Fall-o-Ween Children's Festival at Frog Pond (aka Fall Pumpkin Float). Hundreds of illuminated jack-o-lanterns are floated on the water while children are encouraged to wear their costumes to participate in fun activities.
3. Throw Tea Overboard!
As silly as it may sound, this is an actual historical event that took place in Boston, MA in 1773. Though no longer a form of political protest, this event at the Boston Tea Party Ships & Museum is a place to learn about the Boston Tea Party as you yourself will be thrown into the action. March alongside the patriots and throw tea overboard as they did over two hundred years ago in this multi-sensory museum. View the only two tea chests left in existence, accompanied by holographic technology meant to transport you back to colonial England within an authentically restored tea ship.
4. Go Apple Picking at the Orchards!
Local farms in and around Boston invite locals and tourists alike onto their land to spend a productive day picking out apples. A few farms, such as the Boston Hill Farm are not exclusive to only apple picking but are known for holding events and activities for families and friends alike. This is a perfect day trip for October and November scenery, and a great time to get fresh apples for fun events such as apple bobbing!
5. Pick the Perfect Pumpkin!
Just a 35-minute drive outside of the city, Pakeen Farm has all there is to offer during the month of August. With freshly brewed apple cider, fresh mini cider donuts, and pumpkin picking at their pumpkin patch, it is sure to be a fun time on this farm! Find your perfect pumpkin for carving while soaking up the Autumn sun at this wonderful farm outside of city life.
For more information about visiting greater Boston and all Boston real estate, check out our website, and feel free to contact our office at any time.