Two Good Questions to Ask When Considering a Home Purchase
Posted by Sam Resnick on Thursday, October 13, 2022 at 12:09 PM
By Sam Resnick / October 13, 2022
Comment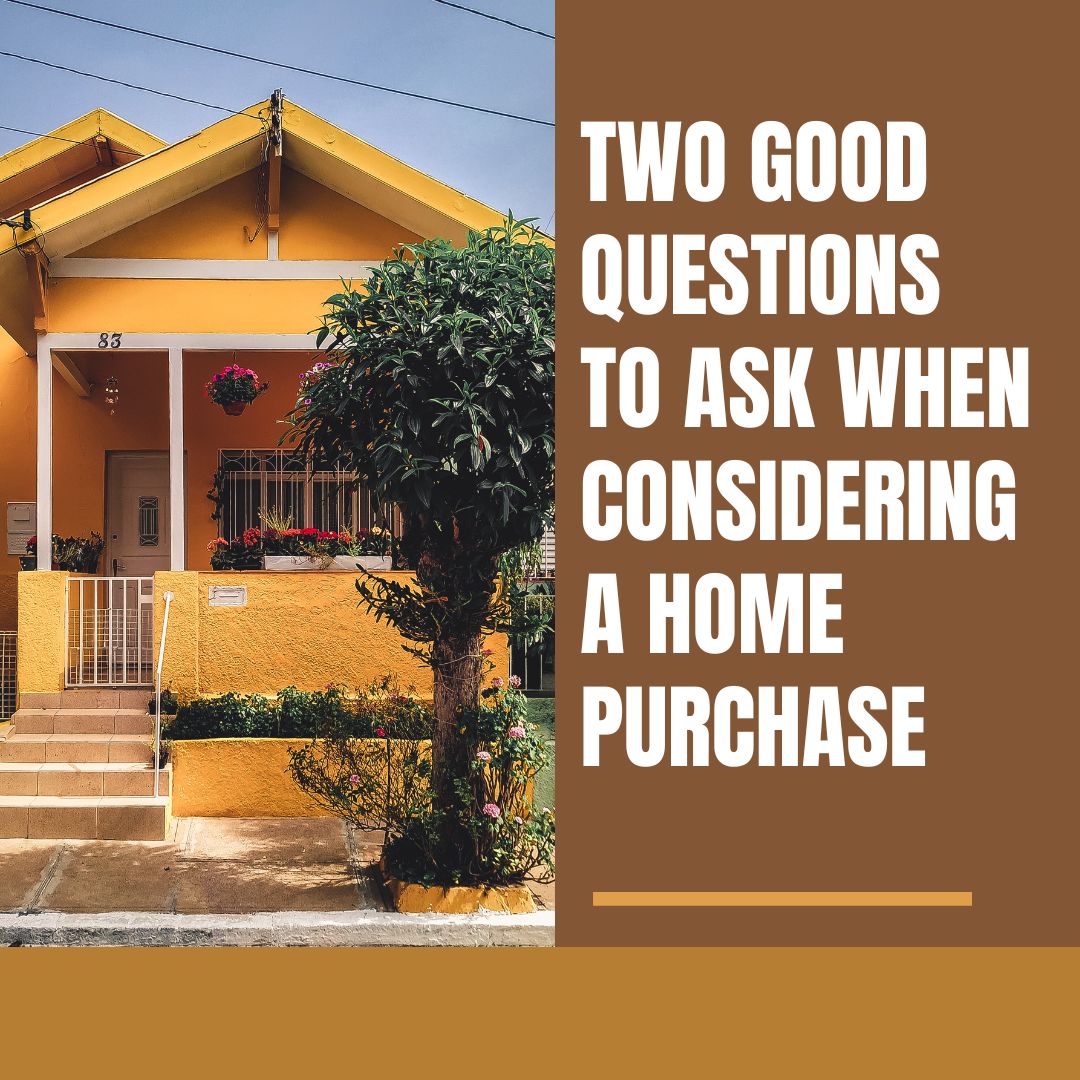 A much larger increase in mortgage interest rates than expected has created some cooling off in an overheated housing demand from the past couple of years. This has caused some Americans considering a home purchase to wonder if they should go ahead and purchase a home or wait until things seem more promising.
The Senior Economist and Manager of Economic Research at realtor.com, George Ratiu, shared that just two months ago the current mortgage rate number seemed unthinkably high. Still, it is expected to go even higher over the next three months.
What does this mean for purchasing a home right now? If you are considering a home purchase there are two important main questions to ask yourself first.
Where are Home Prices Predicted to End Up?
There are two good places to seek information to answer this question. The first place is what real estate experts are predicting after analyzing market trends and knowing the typical pattern for the real estate market from past market conditions and impacting factors.
Many real estate market experts are predicting that home prices will increase by around 2% over the next year. Some experts think that there will be some depreciation, but a majority agree that prices will increase, just at a much slower pace with a decrease in demand.
Another great source for information on home price predictions is the Home Price Expectation Survey conducted by Pulsenomics. This survey is a national panel of over a hundred economists, real estate experts, and strategists in the field of real estate and investments. The results from the latest survey show a prediction of slight home value increases through the year 2026.
What Will Happen With Mortgage Interest Rates?
The interest rate you are able to secure for a home loan will play a significant impact on your home affordability. Many economists and real estate market analysts are expecting that mortgage rates are going to continue to rise in the near future. Rates have already risen significantly above predictions from last year for 2022 and are not expected to decrease any time soon.
Though it is more expensive to purchase a home right now than it was a year ago, it is going to be even more expensive if you wait. If you are in a solid financial position to purchase a home now and you find one you love, go ahead and do so, because that home will most likely be sold later on and you have a good chance of paying more money for something similar in the future.
For more information on purchasing a home in Boston or surrounding areas, please contact us any time.