What is a Patio Home?
Posted by Sam Resnick on Friday, March 11, 2022 at 11:00 AM
By Sam Resnick / March 11, 2022
Comment
With so many housing styles it's often hard to decide what could be right for you and your needs. There is one housing style that is rapidly growing in popularity and it might be the one for you, a patio home. Oftentimes it can be easy to confuse a patio home with a townhouse as there aren't too many differences between the two, however the main different in most patio homes is that they typically reside on a single, or 1 ½ level vs. multiple levels.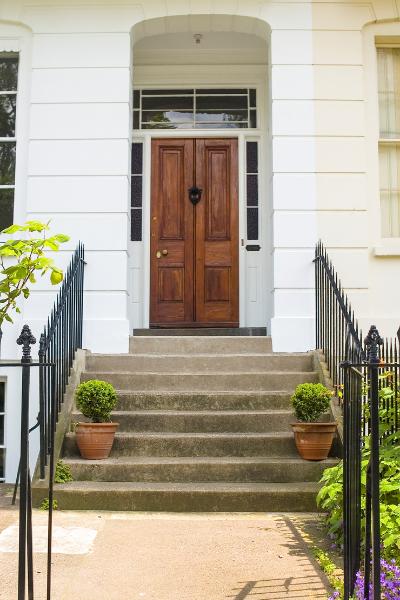 Much like with a townhouse, patio homes are generally attached to other residences, however they generally boast a private outdoor space, normally a decent sized patio space allowing you to enjoy both indoor and outdoor living space. While some townhomes may have outdoor space, it is generally minimal, or shared with the rest of the "row" of homes without fencing separating the "yards."
Related: Community Highlight: Waltham, One of Boston's Most Popular Suburbs
Patio homes provide a great alternative to those who are hoping to enjoy the privacy of a home without other people living above or below you, such as a condo, and yet still have the feeling of your own private outdoor space that a single-family home would generally provide. While the majority of patio homes are indeed attached to a row of residences like townhomes, sharing at least one wall, there are a few that may be free standing, however if so, they are generally very close to the next home.
There are many other names that are often used to describe the housing style such as courtyard homes, cluster homes, carriage homes or garden homes. The majority of patio homes are found within a HOA community as there are often dues that are associated with the community that can cover things such as common area maintenance, amenities, and in some cases, even the roofing of the residences may also be something that is covered by the homeowner's association (HOA).
Related: 3 Perks of Calling the Boston Suburbs Home
Much like condos and townhouses, Patio Homes often provide a more affordable option for first time homebuyers, or the ideal space for those looking to downsize, and when it comes to metro areas such as Boston, these housing styles are highly popular as they allow for those with all budgets to enjoy the perks of homeownership in desirable areas of the country.
If you're currently searching for a new home, whether a patio home or a different housing style, are ready to sell your home and need a qualified seller's agent to assist you, or if you have any further questions regarding Boston Real Estate, please feel free to contact our office at any time.