What is a Site Condo? and a Guide to Finding Condos in Boston
Posted by Sam Resnick on Thursday, December 8, 2022 at 3:24:19 PM
By Sam Resnick / December 8, 2022
Comment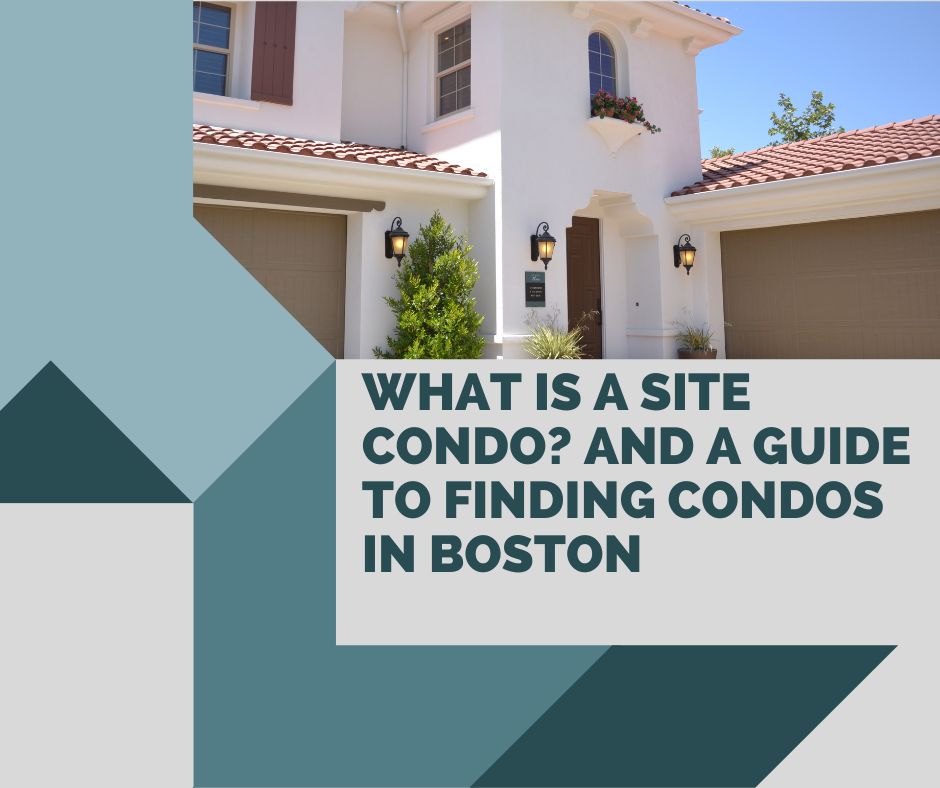 If you have been searching for condo properties in the Boston area recently you might have come across a listing that describes itself as a site condo. A site condo differs from a traditional condo in the fact that it is more of a freestanding single-family property than the apartment-style home that many condo seekers have come to expect.
The Main Characteristics of a Site Condo
According to the US Department of Housing and Urban Development, there are five characteristics that a property must hold in order to be officially labeled as a site condo.
These five characteristics include that the unit must be built only for a single family and detached from every other property in the community in every way. No part of the property must be considered a common area shared with other homeowners in the neighborhood. The insurance and maintenance costs are the responsibilities of the individual condo unit owner. All condo association fees are collected for attention to amenities outside of the bounds of the personal property. And owners must abide by all condo association rules known as CC and Rs.
In some areas, you may have heard these referred to as detached condos. A site condo is essentially a single-family property just like a traditional house with a smaller lot size than the current standard for single-family homes. These properties often come with more privacy than a traditional condo offers. While they may be at the top end of condo prices they are still priced below traditional single-family home properties in most cases.
Finding Condo Properties in Boston
The city of Boston is a great place to shop for condo homes. There are great self-managed properties in the outlying suburbs surrounding Boston as well. Seaport also holds a handful of brand-new construction high-rises. Some condo communities in the area offer the best luxury amenities including gyms and rooftop decks.
With all of the different neighborhood types and property types for condo communities in Boston and the greater Boston area it is crucial to find an experienced local real estate agent that is well-versed in Boston and the many different types of homes it has to offer.
An experienced local Boston real estate agent will help you to navigate what you should expect as far as prices and budget in areas of interest and the type of condo property you are looking for. They can also help to narrow down your condo shopping by asking you a few questions about what you are looking for in your condo property and help to guide you in the best places to look for condo properties that meet your wants and needs.
If you are looking to purchase a condo in Boston please contact us anytime.
Search the Latest Condos and Townhouses in the Boston area