What is the Difference Between Standard Features and Upgrades in Boston New Construction Homes?
Posted by Sam Resnick on Thursday, January 19, 2023 at 3:09:15 PM
By Sam Resnick / January 19, 2023
Comment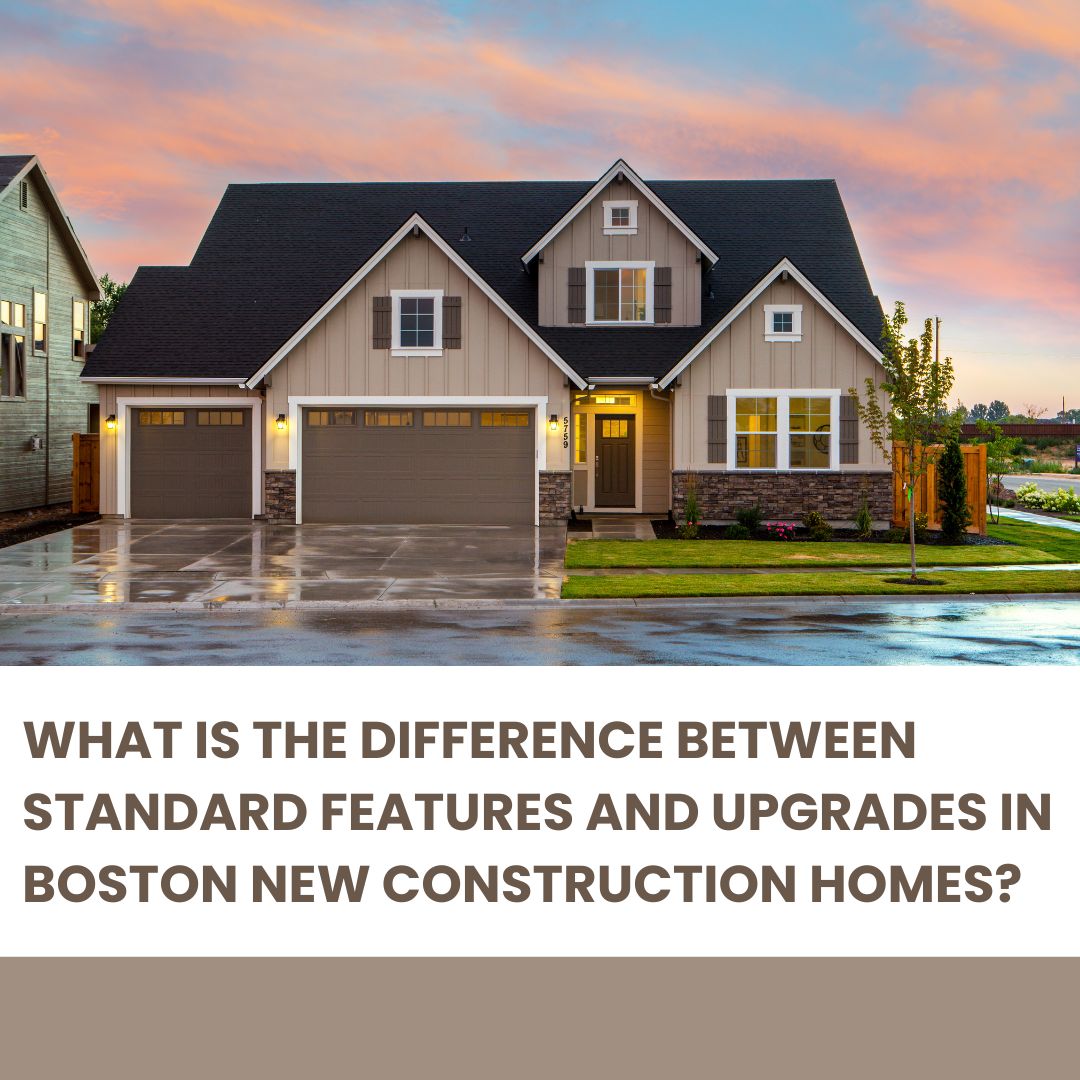 If you're contemplating purchasing a brand new construction home in the Boston area you may have looked into the different types of homes that builders currently have available and may have seen the word standard features or upgrade. What does each of these mean when it comes to purchasing a new construction home? Is it worth it to choose an upgrade?
Part of the excitement of a new construction home is getting to choose some of the features
One big reason why some homebuyers looking for new construction choose to purchase a home while is in the process of being built is to have the ability to make the choice on the home's finishing features to better suit their style. With new construction homes, you get to choose the color of the countertops, the type of flooring, the paint colors, and more. Of course, all these choices are often within a preset offering given to you by the builder.
Options that are offered to buyers are solely up to the discretion of the homebuilder and you may find that some builders offer a large number of options while others offer a select few. When you are looking at new construction homes often a community will have a model home built for buyers to look through and get a sense of what a home looks like. As you walk through the model home it is in your best interest to make sure you are well aware of what features come standard with the base price of the home and what features will be considered upgrades and demand an extra amount of money.
Common standard features included in new construction homes
The term standard is pretty relative when it comes to new construction housing developments as each company will have its own set of what standard means. Basically standard is used to communicate what is included with a particular home if you were to purchase it for the list price and not pay for anything extra.
More and more new construction homebuilders have been offering an increased amount of features that come with homes included in their list prices like appliances and a wider range of choices for finish materials. It is always however in your best interest to read every detail of what is included with the home before agreeing to purchase it to ensure that you are able to afford the home and that it includes everything you need within that price. When touring a model home ask the agent on site that the contractor is using for a sheet that lists the standard features included with every home built.
Items that are considered upgrades in new construction homes
The upgrades for a home will also often be listed within an information packet about the community and the models. Often upgrades will include changing out standard Formica countertops with stone ones, larger kitchen cabinets that continue up to the ceiling, higher quality flooring like hardwood, and dual vanity sinks in bathrooms.
It is fine to look over the options you have for upgrading a home but you'll also want to make sure that the prices for these upgrades are clearly communicated. Many times builders will excitedly advertise how they can upgrade a home but will not include the itemized costs of each upgrade upfront because they want to get a buyer excited about the possibility of having something just a little bit nicer in their home.
Another thing to make sure you're paying attention to is that some upgrades may come at just a slightly higher cost than others. This can include something as simple as choosing a different color of upgraded luxury carpeting and though it is the same laundry carpet upgrade one color might be just a little bit more expensive than all the rest of the colors. Make sure that you retain a price list for each individual upgrade so that you can budget accordingly before agreeing to have any upgrade installed.
Which new construction upgrades are worth purchasing?
If you are trying to stick within a budget and cannot afford to not pay attention to the price of each upgraded item you may need to ask which upgrades would be a smart investment of an extra amount of money. Often the smartest investments to spend a few extra dollars are upgrading your flooring choices and items within the kitchen and bathroom. These areas often have the greatest return on investment and can help increase a home's value.
For more information on finding available new construction homes for sale in Boston please contact us anytime.