What to Leave Behind When Your Home has Sold
Posted by Sam Resnick on Tuesday, June 14, 2022 at 11:18 AM
By Sam Resnick / June 14, 2022
Comment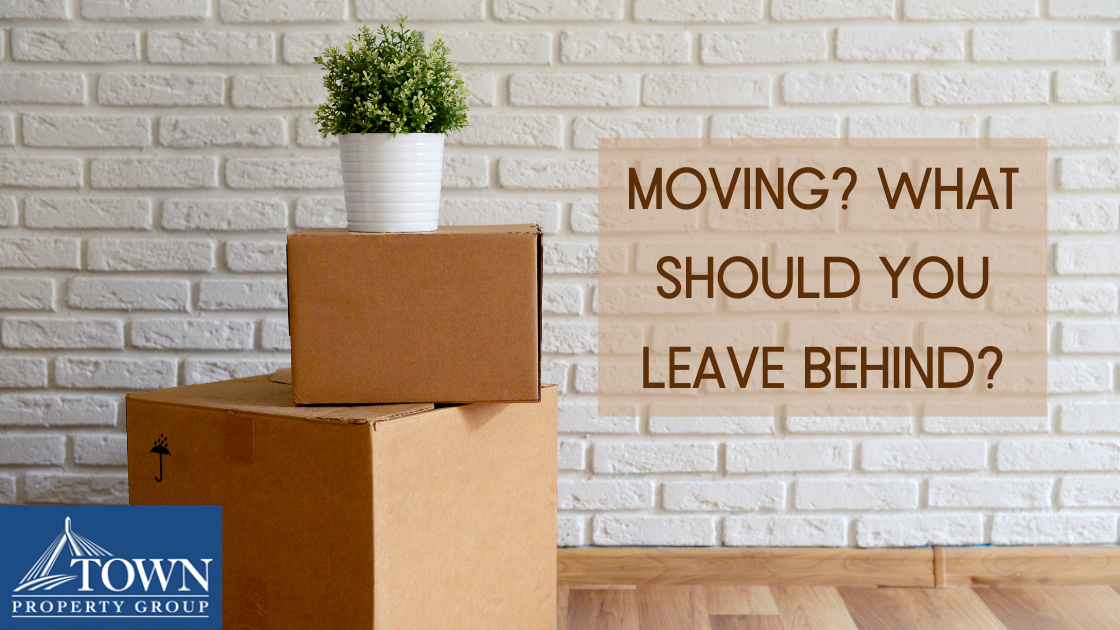 Oftentimes you think of the chaos of packing when selling your home, however once your home has sold you might be surprised to hear that there are actually things that you should leave behind. While there are items that are required to be left behind, some things are up to the seller and these items can often be a huge blessing to the new homeowners. So, what stays?
Related: How Clean Should You Leave a Home When You Move Out?
Required to Stay
Appliances – While appliances aren't technically required to stay in a home, it must be specific if they'll be left for the buyer or not. By not specifying which appliances are to be left or taken, you can get into a sticky situation so when it doubt, write it all out within the purchase agreement.
Light Fixtures – If you love the chandelier in your dining room, you'll have to accept that it will be left behind for the new buyer. All light fixtures that are fixed to the home (this would exclude things like floor lamps) are required to be left behind.
Fixed – Much like with lights, anything that is fixed to the home must be left for the new homeowner. Thing of things like built in shelving, or anything that is mounted to the ground, walls, or ceiling. One thing that isn't included is that is a mounted TV as televisions are recognized as personal property of the homeowner/seller.
Window Treatments – Window coverings of any kind must be left behind, this includes tinting, blinds, curtains, etc.
Landscaping – Potted plants can be taken with you after you've sold your home, however, anything that is in the ground, plants, trees, grass, flowers, gardens, etc. must all be left behind. The only want around this is if you specify in the listing that you'll be removing certain plants or trees and the purchaser agrees to said terms.
Related: Do Buyers Really Notice the Small Stuff?
Thoughtful to Leave Behind
Extra Paint – Leaving behind any extra paint that you have as well as a list of what rooms use each color can be a great gift to the new owners. This allows for easy touch up paint without having to guess or color match the walls.
User Manuals – Dishwashers, oven's, HVAC systems, etc. all come with user manuals that have warranty information, system preferences, manufacturer information, etc. Leaving these manuals behind allows the new homeowner to keep their appliances in great working order or order needed parts for repairs and maintenance.
Local Vendor List – If you have vendors that you've used in your home, leaving a list of these companies and their contact information can be extremely helpful. Vendors could include plumbers, electricians, roofers, landscapers, cleaners, garage repair, etc.
If you're currently searching for a new home, are ready to sell your home and need a qualified seller's agent to assist you, or if you have any further questions regarding Boston Real Estate, please feel free to contact our office at any time.