Where to Find a Cozy Fall Pumpkin Spice Treat in Boston
Posted by Sam Resnick on Tuesday, September 20, 2022 at 2:05 PM
By Sam Resnick / September 20, 2022
Comment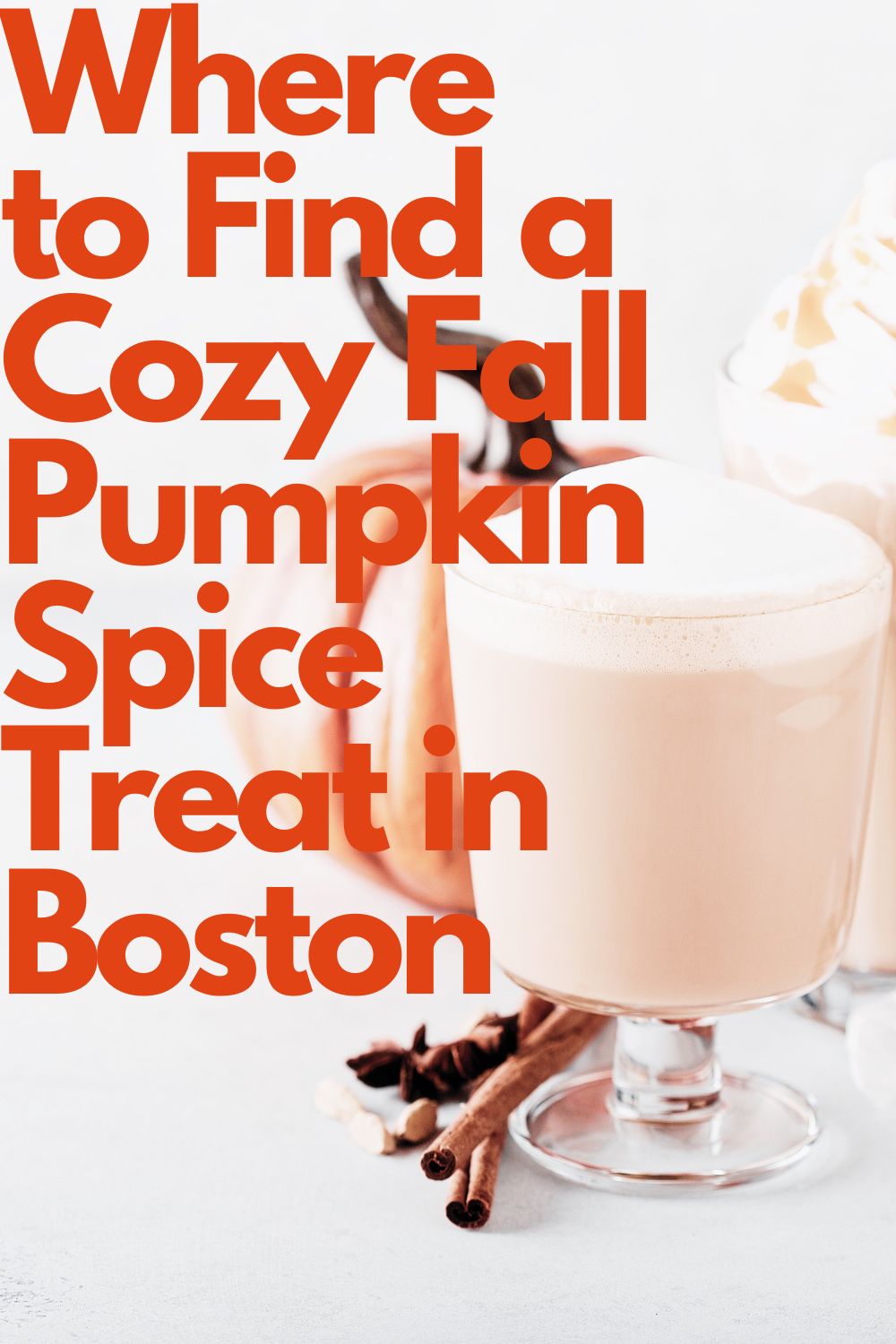 While pumpkin spice products have been out on the market for almost a month now, this week ushers in the official first day of fall. The official first day of fall is September 22. So now that fall is actually here we thought we would share some favorite places to grab a seasonal fall favorite, pumpkin spice.
We are not talking about major chain stores where we all know we can find these comfy fall flavors. Rather we are sharing local stops that help you to really take in the culture of Boston while enjoying a comforting fall classic.
What goes better with coffee than a good book? The large chain Barnes and Noble knows this and this is why they started incorporating Starbucks cafés into their stores. But for a more cozy local feel head down to Trident Booksellers to pick up a pumpkin spice latte or try a new comforting fall flavor with the Vermont maple latte. Be sure to check out the famous award-winning magazine section while you are there. If you don't have a ton of time you can even order online for a quick pick-up.
Many people love this local staple for its offerings of two wildly popular and favorite beverages, coffee, and wine. They are also extremely popular for their fall-infused drink menu. In addition to pumpkin spice lattes, you can find pumpkin chai, maple soy chai, and maple soy lattes.
If you are looking for a comforting treat this is the place to grab one. They serve up amazing baked goods all year and during the fall a sticky bun hits the spot. This bakery was even highlighted on Food Network on Bobby Flay's popular show "Best Thing Bobby Ever Ate." They also serve pumpkin spice lattes to go with amazing sweet treats.
Another great place to get cozy pumpkin-flavored baked goods. A top hit is the brown butter pumpkin muffin. They, of course, have other amazing favorites and since they open in 2005 have expanded to several different locations. Check out the South End Buttery website for all the details.
OK so this local store does not serve pumpkin spice but they do serve an amazing hazelnut latte in case you decide you want a break from the usual pumpkin spice. This hazelnut latte has several favorable reviews and is a great switch-up in comforting fall flavors. We just had to mention it.
There's nothing quite like Boston in the fall and finding an amazing pumpkin spice-flavored item just enhances the season and experience. Just one of the many reasons to love living in Boston.
More Fun Things to Learn About Boston
For more information on real estate in Boston and surrounding areas please contact us anytime.