Why Homeowners Are Removing Fireplaces
Posted by Sam Resnick on Thursday, January 6, 2022 at 2:44 PM
By Sam Resnick / January 6, 2022
Comment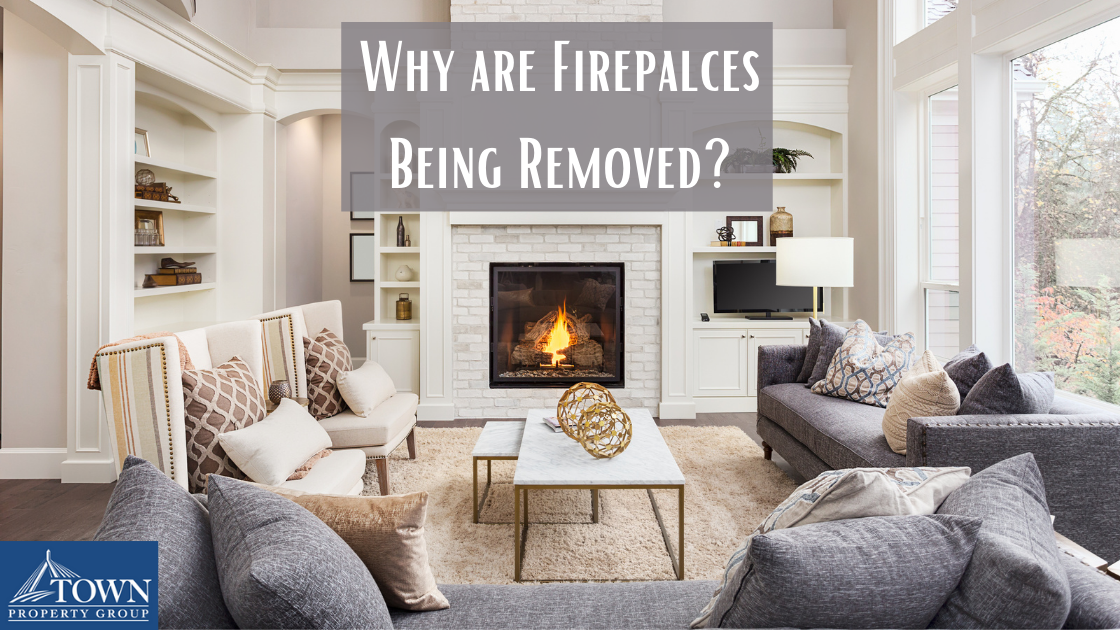 Fireplaces are often a luxury feature for both homeowners as well as renters, and generally in real estate listings, you'll see it listed under the features of the home. Fireplaces can help boost a home's value and appeal, especially when in a cooler climate, or an area that sees harsh winters, however, many people are noticing that new construction homes are being built with less and less fireplaces, and many older homes are undergoing renovations, many of which, are also seeming to remove the once luxury feature.
Related: Buying a House with an Older Roof? Here's What You Should Know
Liability or Luxury?
This is the questions that many people are stumped by. Is having a fireplace truly a luxury? Or on the contrary, is it rather a liability? Unfortunately, there is no solid black and white answers to these questions as the stigma surrounding fireplaces is completely based upon personal opinions and preferences.
It is important to remember that fireplaces were constructed to be a heat source, and over the years, as better heating options have been developed and used in home's, fireplaces, while still used for heat, have become more of a visual feature, vs. a necessity. Here's a few points for both the liability and the luxury side of fireplaces.
Liability
For clear reasons, many homeowners are fearful that they are knowingly increasing their home's chance to catch fire, and while you are indeed adding to the risk of a potential fire, many people argue that the reward far outweighs the risk. Likewise, just as with all hot surfaces, the risk for burns is exceedingly high in homes with fireplaces, whether wood burning or gas/electric. For this reason, many people are removing the risk, especially those with younger children or pets, to try and help create a safer home.
Related: 2 Reasons You May Want to Demolish Your Chimney
Luxury
Alternatively, there truly isn't anything like bundling up under a blanket with the soft crackle of the fire in the background. Some argue that a fireplace creates an ambiance that simply can't be beat. Whether an old, bricked fireplace with a mantel that adds a cozy and rustic element to a home or a modern tiled wall with a gas insert and brightly colored fire glass, your fireplace is often a focal point, which thus, creates a stunning design element, proving to be a luxury that you can see and enjoy each day.
Making the decision to remove a fireplace, or even purchase a home that doesn't have one, are both decisions that should be thought through diligently, as it can negatively affect the value of your home should you try to sell in the future.
If you're currently searching for a new home, are ready to sell your home and need a qualified seller's agent to assist you, or if you have any further questions regarding Boston Real Estate, please feel free to contact our office at any time.