Why Should Boston Homeowners Keep a Home Inventory
Posted by Sam Resnick on Thursday, January 5, 2023 at 2:07:57 PM
By Sam Resnick / January 5, 2023
Comment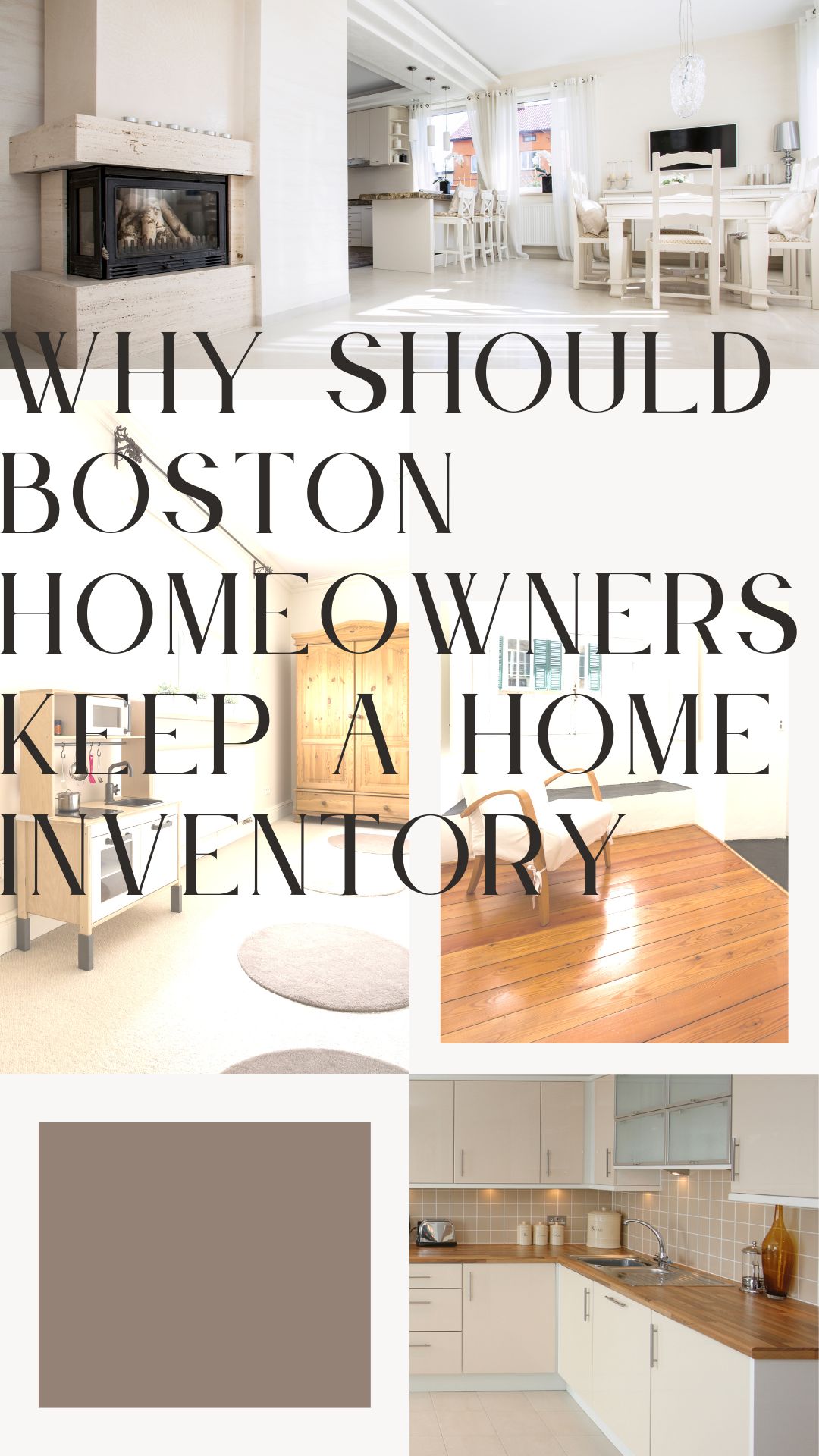 There is no home in the world, including here in Boston, that is completely immune to taking on damage from a natural disaster or freak accident. There is no way to know when your Boston home may get hit by an unfortunate mishap. This is why it is required by mortgage companies for homeowners borrowing money from them to carry some form of homeowners insurance.
When a disaster, accident, or even a burglary occurs a Boston homeowner can rely on help from their insurance coverage. When it is time to make an insurance claim having a structured, organized, and a detailed home inventory will come in very handy.
A Description of a Home Inventory
A home inventory is simply a list of all of the personal belongings that you keep within your home and their monetary value. Some homeowners are extremely thorough and list every single item they have, but this is not required or mandatory. Some Boston homeowners prefer to only include items of higher value on their home inventory list.
The Purpose of Keeping a Home Inventory for Your Boston Home
Most home insurance policy companies will not require you to have a home inventory. A few policyholders may ask you to put a small one together. Whether your insurance company requires it of you, it is a smart plan to have one on hand anyway. When items turn up missing from theft or are damaged in a fire or natural disaster it can be difficult to remember what is missing or the value of a damaged item. Not only will you be emotionally stretched, no one remembers all the items in their home off the top of their head.
A home inventory is a great tool to be able to quickly access important insurance claim information that a claims adjuster is going to ask from you. It also provides proof so that the claims adjuster does not have to go and hunt it down to ensure they can provide the money to replace or repair something.
This home inventory can also help Boston homeowner to determine if they have the proper amount of home insurance coverage for their home and the items inside of it. One of the biggest disappointments and hardest things to endure when your home is hit by theft or destruction is not having enough coverage to get back on your feet.
Tips for Creating, Storing, and Updating a Home Inventory
Everything you own does not need to be on the home inventory but some great items to make sure you put on the inventory include jewelry, designer handbags, kitchen items like small appliances, high-end apparel and shoes, electronics, any artwork of value, furniture, musical instruments, small appliances, and things of the like.
You want to list out the name of each of these items and a bonus is including a picture of the item. You can also retain the receipt from the item or take a picture of the receipt from the item when you purchase it. This will help you to include the purchase date the description and the value of the item. It is also good to know the brand and serial number of the item if possible.
Many people choose to keep this inventory in a digital format which is a great idea because it is easier to store and make sure it does not become damaged. However, it is also a good idea if you make a digital inventory to print it out and keep it somewhere like a weatherproof safe in case you are unable to access the digital file somehow. With digital inventory, it is a good idea to have a copy on your computer as well as digitally stored in the cloud. Some people also choose to keep a hard paper copy within a safe deposit box at a bank.
It is important to make sure that you are updating your home inventory every time you purchase something of value it is a good idea to make a habit of putting it into the inventory right away. You also want to check this inventory at least once or twice a year to make sure it is up-to-date as belongings come and go from your possession.
For more information on home ownership in Boston including available Boston real estate please contact us anytime.