Rentals and Homes and Condos for Rent in The Greater Boston and Metro West Listings
Start your online search here for all rental property throughout the greater Boston and MetroWest area.
Town Property Group is not only your source for purchasing property throughout the greater Boston area but rentals as well. If you've been looking for the perfect rental or considering selling your property in today's great market and then renting for a while, perhaps buying win of the market slows down a bit, this is a great place to start. Whether you're looking for a condominium, loft, townhouse, single-family home, or even larger estates, you're likely to find it with our handy-dandy rental property listing search.
Below you'll find a list of the major towns, cities, and villages around the greater Boston and Metro West area. Feel free to browse all of these cities and villages to find the perfect rental in the perfect location. However, if you simply want to see what's available, below those cities is a list of all the most up-to-date rental properties throughout the Boston area. You can search by city, price range, or narrow your search even further with more specifics.
All Rentals
December 9, 2022
All Rentals by Monthly Rent
Benefits to Renting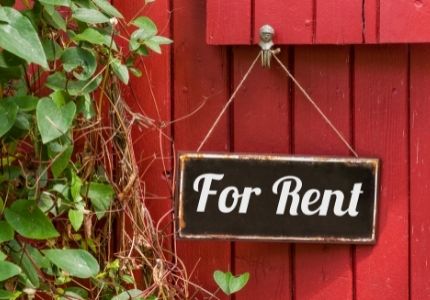 There are a lot of reasons to rent. If the rental properties seem more advantageous to your current lifestyle or financial situation, we can help facilitate that rental procedure by finding you the perfect home, condo, or townhouse throughout the greater Boston area.
Rent Before You Buy
You can rent the property before you buy in a certain neighborhood or location to get a feel for the area, the commute, and the school district. It's a great way to get your feet wet with the community and find out if this is truly a place you want to live permanently.
Low Maintenance
When you rent, the landlord takes care of all of the property maintenance so you won't need to worry about replacing the furnace, appliances, or other property maintenance issues that arise. Of course, you should take care of the property as if it were your own but when these maintenance problems occur, you can simply call your landlord and have them take care of the entire issue. The condominium or townhouse, you won't even need to worry about the siding, roofs, or exterior part of the building, which is typically maintained by the Association.
Save Money
If you are saving for a down payment, renting might be a great way to go is you won't need to worry about property taxes, homeowners insurance, or association fees. Unfortunately, your rent doesn't typically save up for a house and you're essentially paying someone else's mortgage, but, it can be the better option in certain situations.
For more information on Boston rentals, browse all active listings above or simply contact us below with your search requirements and would be happy to send you a list of all properties that meet your criteria.
Contact Town PG for all Rentals, Information, Showings and More